What to serve with a sandwich
Sandwiches tend to be a meal in itself, but often it doesn't hit the spot so a side serving is recommended to create a decent and nutritional meal.
Side servings should not be to intrusive to your main meal, but a small side snack that will help fill the void, and bring a little healthiness to your lunch time meal.
Standard cold sandwiches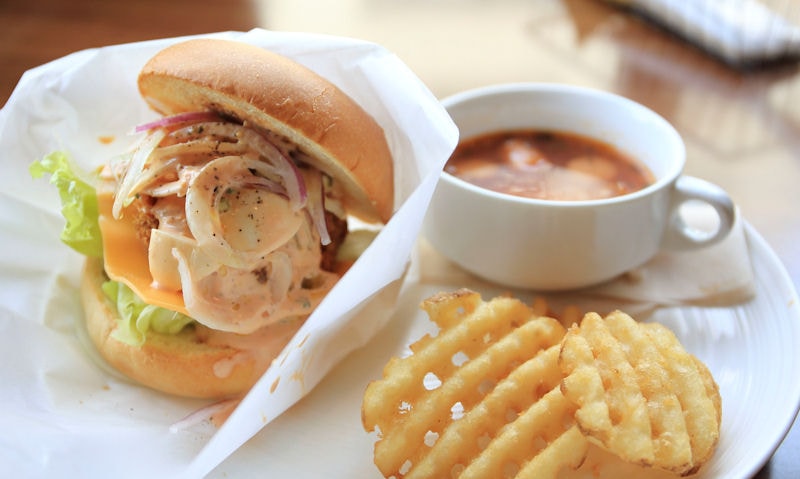 Let's first look at you good old fashion cold sandwich, served with chicken, turkey or ham and veggies including tomato, lettuce and cucumber, with mayo the main condiment.
What goes in lunch boxes
When you think about what to serve with sandwiches, look no farther than what goes in kids school lunch boxes; apples, mango, yogurt, potato chips (chips) and even chocolate bars.
Supermarket and shop promotions
You can also look at popular meal deals with supermarket and shops offering this promotion. Well your main pick will be a sandwich or perhaps a wrap, you'll then select from chocolate, potato chips or a healthy alternative.
Buffet and tea parties
And again, when you serve up a party or buffet for an event, just look at all the nibbles that are served with a sandwich platter: mini sausages, pineapple and cheese, sausage rolls and a huge selection of junk food.
The above suggestions are common ingredients recommended with your run of the mill standard cold sandwich, cut in half or a triangle with chicken, mayo and salad often included.
To serve with hot sandwiches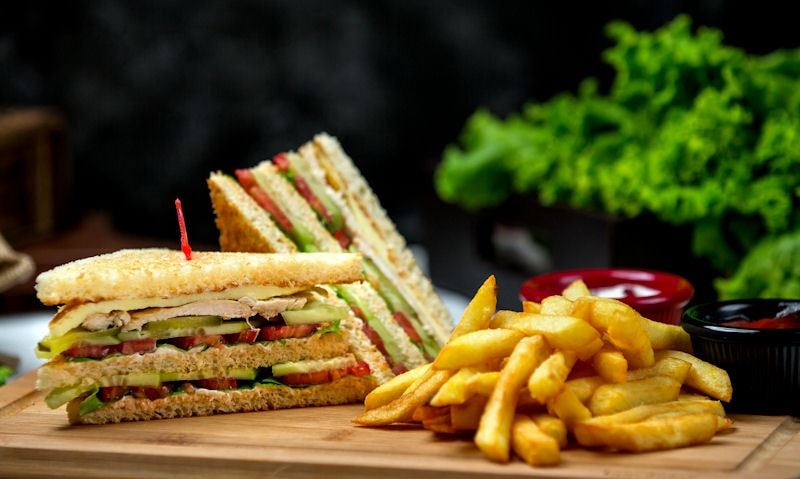 When you buy a sandwich from a cafe you can then think about side servings beyond the potato chips and chocolates.
This could be a serving of chips (fries) or a salad with dip, ordered directly from the cafe or restaurant menu.
However, recommended with your toasted or hot out of the oven sandwiches, think about what could go in the sandwich, but served on the side instead.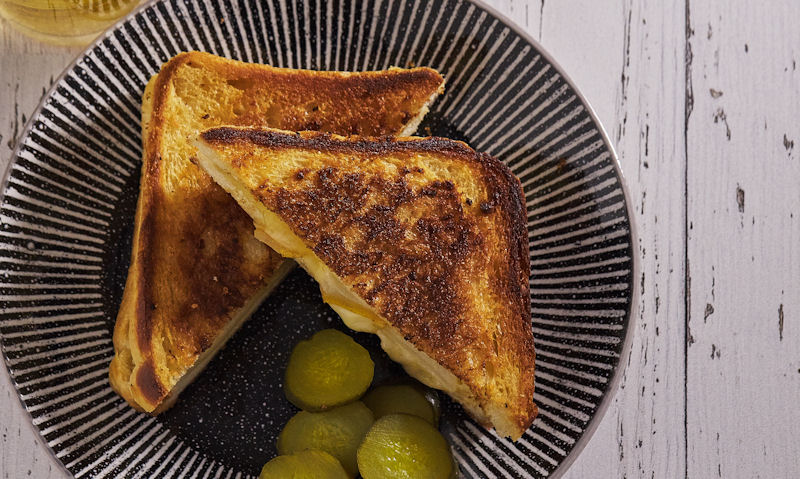 Popular but not limited to the USA, is a couple of pickles (gherkins) served on a plate - but you should pat the pickle juice dry so it doesn't make the bread soggy.
Sauces and dips
Look no farther for inspirational dips to use with your sandwich than popular takeout chains; mayonnaise, barbecue sauce and ketchup are suited to most sandwiches.
But then again why not try from a selection of chutney's or if you haven't already, Branston's pickle which goes beautifully with cheese and salad based sandwiches.
Wash it down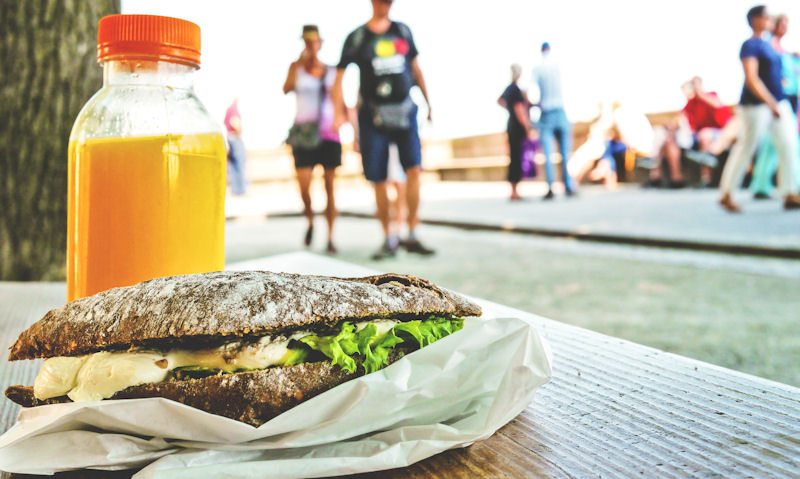 Well in the morning when you bite into your hot croissant, bagel or toast then you'll likely to go with your morning coffee, tea or cold glass of orange juice.
But at lunch time why not a can or bottle of coke - diet or regular. its a common choice by most and a good one to help wash down your meal.
Later on in the evening, fine gourmet sandwiches are served in establishment where they serve alcohol; beers, wines and spirits are a fine choice.
Share this article: