Asda BBQ Chicken & Slaw Sub Review
Chicken barbeque theme sub roll with the usual barbeque compliment in coleslaw - but does the sandwich work or is this roll a fail.
Well, despite its potential and yummy sounding ingredients this one is a real let down.
Starting with the much promoted mature Cheddar cheese topped white sub roll.
This is not as appetising as it sounds, and actually as the texture and consistence as I remember when I last tried one of these cheese topped roll.
The cheese taste is very mild at best, and the texture is poor, very poor in fact, that it taste crumbly and stale, falling apart as you munch into the sub - struggling to hold the filling.
But again, the chicken and coleslaw filling is poor, barely enough chicken breast or barbecue sauce to cover the sub, so don't expect any coverage on either ends, and this sandwich so desperately needs it.
The coleslaw is very sparse that you'll struggle to notice there's any there, with the taste of the lettuce coming through as champion on this occasion.
Overall, the sub roll is dry and this isn't helped by little filling and lack of sauce or mayonnaise. Give this one a miss but if you do try it perhaps add a little mayo yourself when you get home.
Nutrition (Each Pack):
Energy: 2638kJ, Calories: 629, Fat: 27g, Saturates: 6.5g, Carbohydrate: 70g, Sugar: 12g, Fibre: 4.8g, Protein: 24g, Salt: 2.4g
Ingredients:
Mature Cheddar cheese topped white sub roll (48%) [Fortified Flour, Calcium Carbonate, Iron, Niacin (B3)], Thiamin (B1)], Water, Durum Wheat Semolina, Grated Mature Cheese (5.6%) [Cheddar Cheese (from Milk), Potato Starch], Rapeseed Oil, Yeast, Skimmed Milk Powder, Salt, Invert Sugar Syrup, Wheat Gluten, Emulsifiers, (E471, E472e), Deactivated Yeast, Acidity Regulator (E260), Flour Treatment Agent (E300), Wheat Starch], Cooked Chicken Breast Goujons in a Lightly Seasoned Coating (24%) [Chicken Breast (69%), Wheat Flour, Palm Oil, Maize Starch, Soya Flour, Sugar, Salt, Wheat Starch, Rice Flour, Wheat Gluten, Garlic Powder, Onion Powder, Mustard Seed Powder, Nutmeg, Fennel, Black Pepper Extract, Yeast, White Pepper, Raising Agents (E500, E450), colors (E160c), Yeast Extract], Barbecue Sauce (12%) [Water, Apple Juice from concentrate, Sugar, Tomato Paste, Bramley Apple, Cornflour, Spirit Vinegar, Muscovado Sugar, Molasses, Cider Vinegar, Cider, Honey, Salt, Onion Powder, Garlic Powder, Smoke flavoring, Smoked Paprika, Black Pepper, Smoked Water, caramelized Sugar], Coleslaw (12%) [Mayonnaise[Rapeseed Oil, Water, Pasteurised Free Range Whole Egg, Non Brewed Condiment [Water, Acetic, Acid], Stabilisers (E412, E415), Sugar, Salt, Mustard Flour], White Cabbage, Carrots, Red Onions], Lettuce (4.0%).
Allergy Advice! for allergens, including cereals containing gluten, see ingredients in bold.
May also contain traces of nuts and sesame seeds. NO ARTIFICIAL colorS, flavorS OR HYDROGENATED FAT.
My personal pictures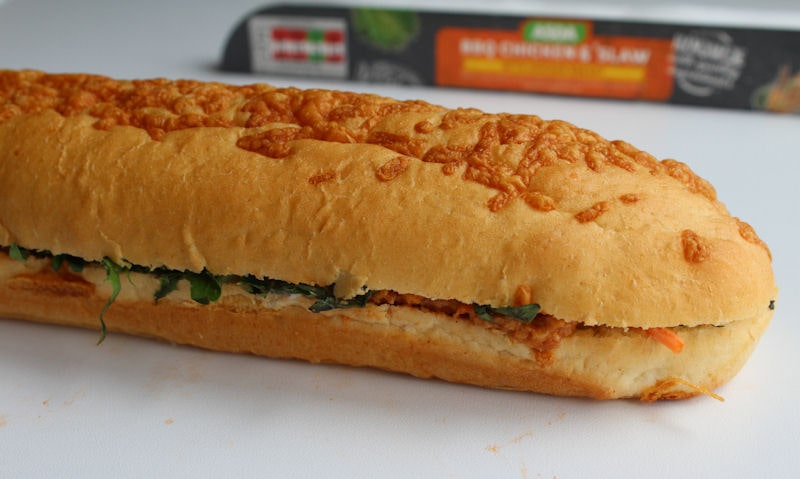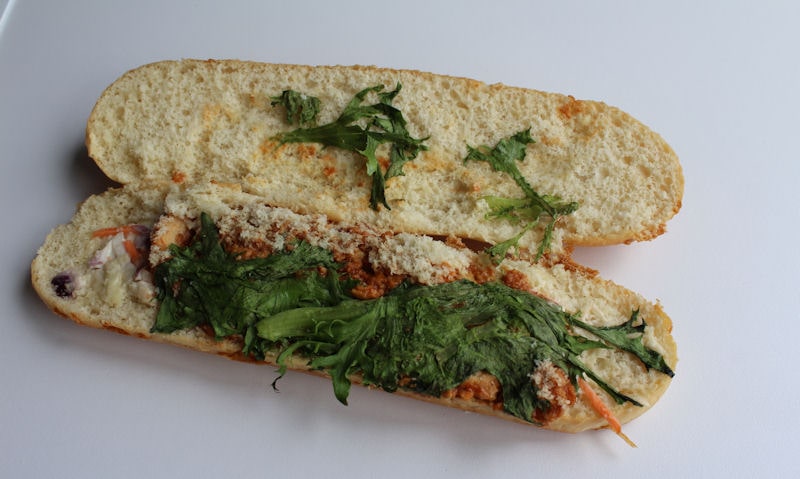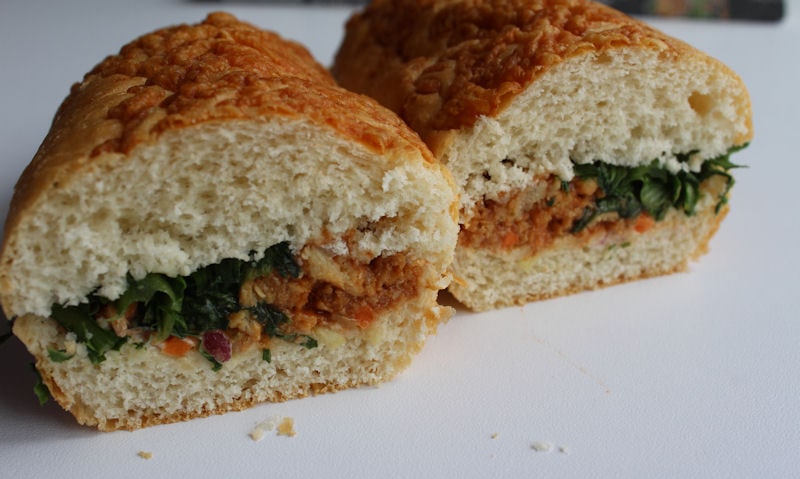 Share this article: