Asda Tzatziki Chicken (No Mayo) Sandwich Filler
The bulk of this sandwich filler is made up of chopped chicken breast with again, chopped cucumber, mint and a Greek yogurt with no mayonnaise added.
And that is what's wrong with this chicken sandwich filler, it really needs that mayonnaise.
Not only to reduce the powerful mint flavor, but the Greek yogurt needs thickening up and mayo would be ideal for this - but is excluded.
On the bread, this filler starts out fine, but it really does start to get sickly before you finish the sandwich - in the end I gave it to someone else to finish off.
Overall
This is the worst sandwich filler I've ever had, both strong in mint and a yogurt consistency that is better off eaten out of a pot - its runny and soaks into the bread far to easy. It does contain more but this is the ingredients that makes up the yogurt.
My personal pictures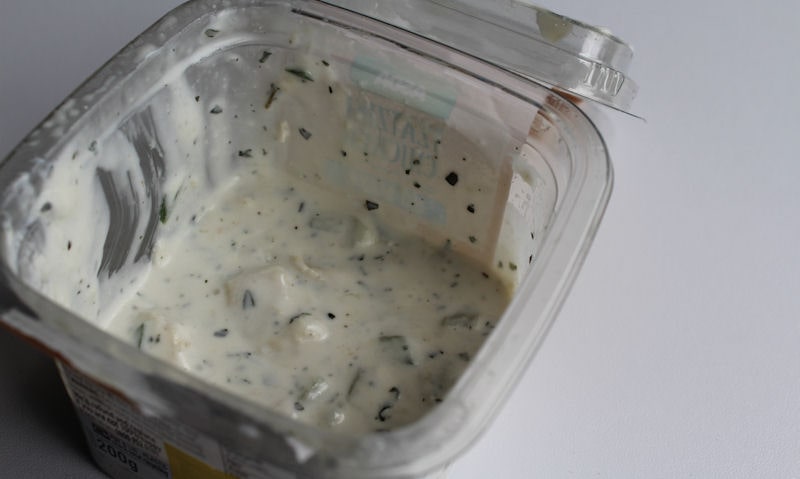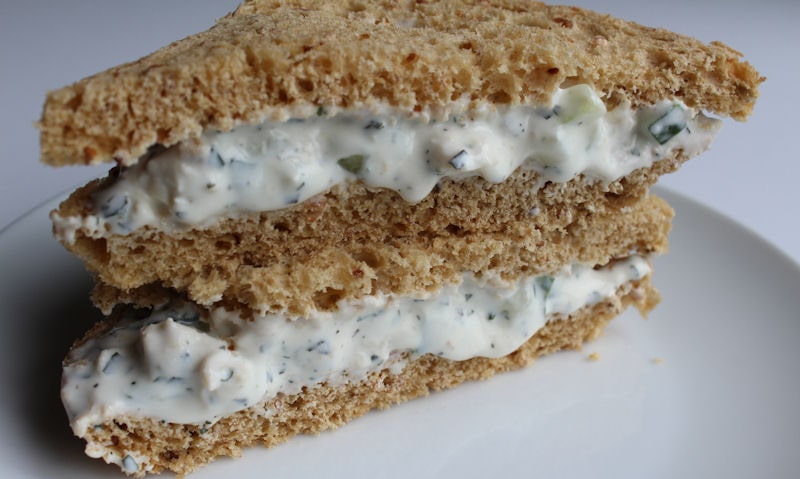 Share this article: