ASDA Wiltshire Ham & Cheddar Ploughman's Review
Towering sandwich consisting of both mature and extra mature Cheddar, Wiltshire cured ham, sliced apple - apple, pear and fig chutney - mayonnaise, endive and roast pickled onions.
And how this sandwich is constructed goes something like this; apple, pear and fig chutney, thinly sliced mature Cheddar, lettuce, a slice of Wiltshire cured ham, sliced real apple and a light grated extra mature Cheddar and mayo mixture.
Where the endive and roast pickled onions are placed I'm just not sure, but perhaps a long with the sliced apple.
But how this sandwich taste is quite a mystery to me, perhaps its to many flavors that get lost, or maybe each counseling out the next - resulting in a not to flavorful combination.
But at an hefty price of £3.00, you better be prepared for a let down - or a pleasant suppose - either of which I can't decide.
Its absolutely worth a try if you haven't already, as it quite big and filling.
And on top of that, I am just not sure where the name ploughman's fits into this one, apart from the cheese, the naming is another mystery.
Nutrition (Each Pack):
Energy: 2589kJ, Calories: 618, Fat: 29g, Saturates: 15g, Carbohydrate: 57g, Sugar: 8.9g, Fibre: 4.6g, Protein: 30g, Salt: 3.0g
Ingredients:
Farmhouse Onion Bread [Fortified Wheat Flour [Wheat Flour, Calcium Carbonate, Iron, Niacin (B3), Thiamin (B1)], Water, Dried Onions (5.0%) [Palm Oil, Wheat Flour, Onion, Salt], Yeast, Salt, Spirit Vinegar, Wheat Gluten, Emulsifiers, (E471, E472s), Vegetable Oils, [Rapeseed Oil, Palm Oil], Flour Treatment Agent (E300), Palm Fat, Wheat Starch], Extra Mature West Country Cheddar Cheese (from Milk) (1.6%), Wiltshire Cured Formed Ham (13%) [Pork (96%), Salt, Brown Sugar, Preservatives (E250, E251)], Apples (9.2%) [Apples, Lemon Juice] Apple, Pear and Fig Chutney (6.9%) [Bramley Apples (29%), Sugar, Pears (20%), Barley Malt Vinegar, Figs (4.9%), Onions, Dried Onions, Garlic Purée, Salt, Ginger Purée, Cinnamon Powder, Coriander Seeds, Caraway Seeds, Cloves, Fennel Seeds, Ginger Powder, Nutmeg, Turmeric], Mayonnaise (4.8%) [Water, Rapeseed Oil, Cornflour, Spirit Vinegar, Salted Pasteurised Free Range Egg Yolk [Pasteurised Egg Yolk, Salt], Thickener (E440), Dijon Mustard [Water, Black Mustard Seeds, Spirit Vinegar, Salt], Sugar, White Wine Vinegar, Concentrated Lemon Juice], Endive, (4.4%), Mature Cheddar Cheese (from Milk) (4.4%), Roast Pickled Onions with Herbs (2.3%) [Red Onions (79%), White Wine Vinegar, Cider Vinegar [Cider Vinegar, Apple Extract], Sugar, Water, Salt, Ground Coriander, Ginger, Parsley, Chili Flakes, Black Pepper].
Allergy Advice! for allergens, including cereals containing gluten, see ingredients in bold.
May also contain traces of sesame seeds. NO ARTIFICIAL COLORS, flavorS OR HYDROGENATED FAT.
My personal pictures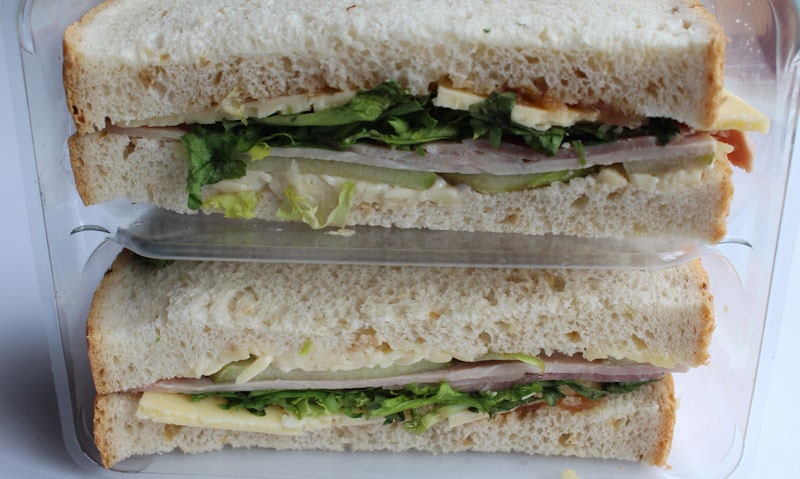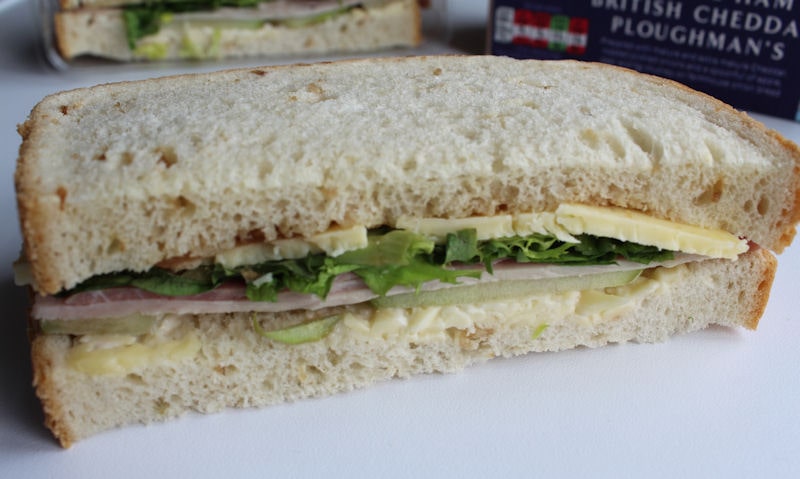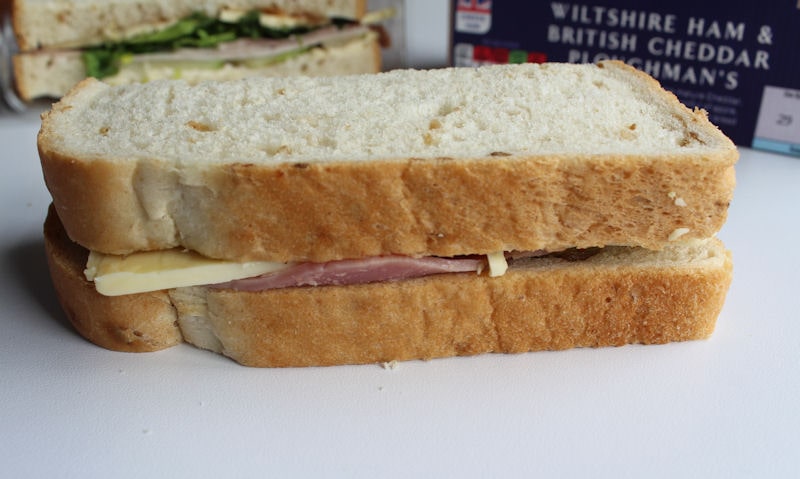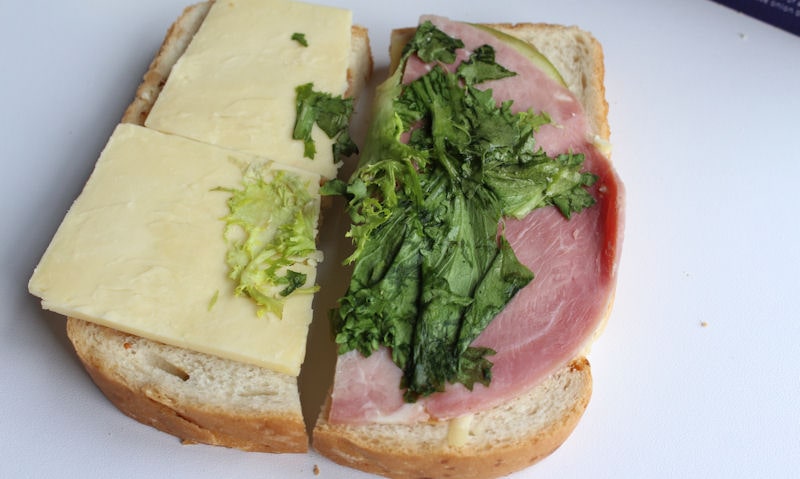 Share this article: