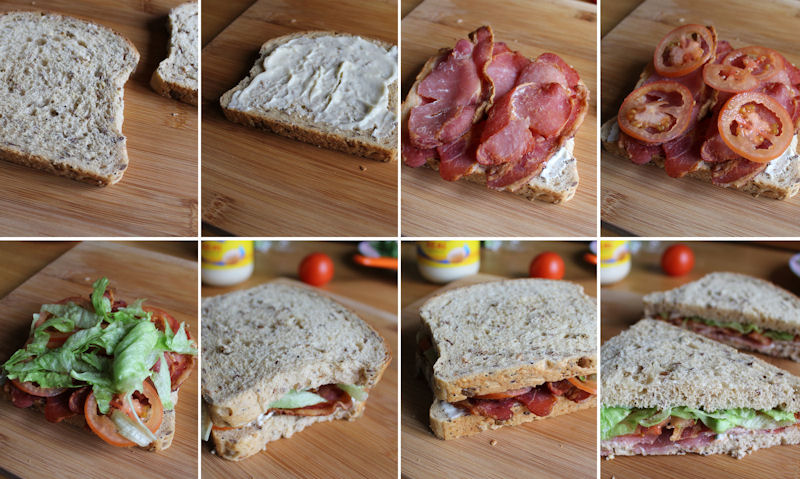 BLT Sandwich Pictures
Follow simple steps how to make a BLT sandwich in pictures, using a visual guide. All you need is wholemeal bread, bacon, lettuce, tomato and mayonnaise.
Will start with two slices of bread, followed with a spread of mayo, four unsmoked back bacon rashers, tomato and Iceberg lettuce. Our BLT sandwich recipe outlines more information.
Step 1: Bread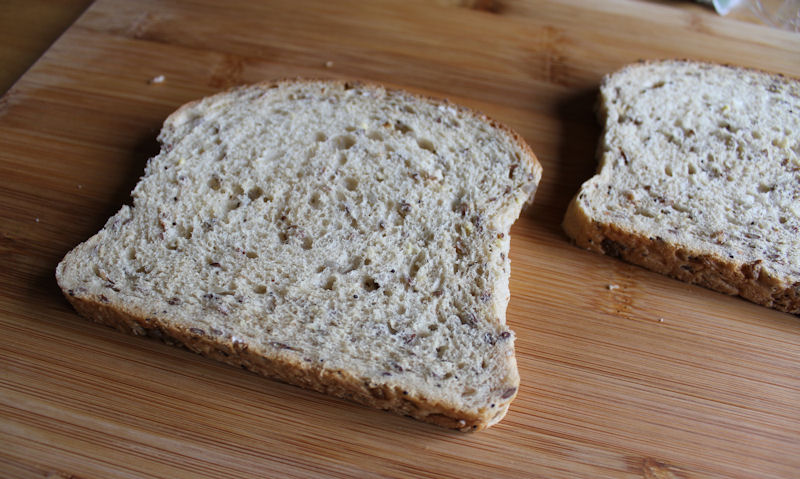 Position two slices of medium cut wholemeal bread on a chopping board side by side.
Step 2: Mayonnaise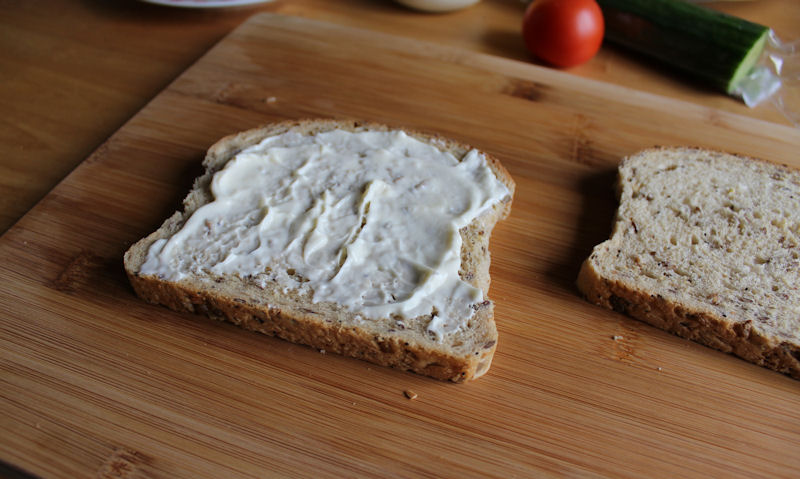 On the one slice, spread on a good tablespoon of Hellmann's real mayonnaise - reaching out to the sides and corners.
Step 3: Bacon
You'll need four unsmoked back bacon rashers, simply fry in a dry pan for up to 4-5 minutes and allow to go cold.
Step 4: Tomato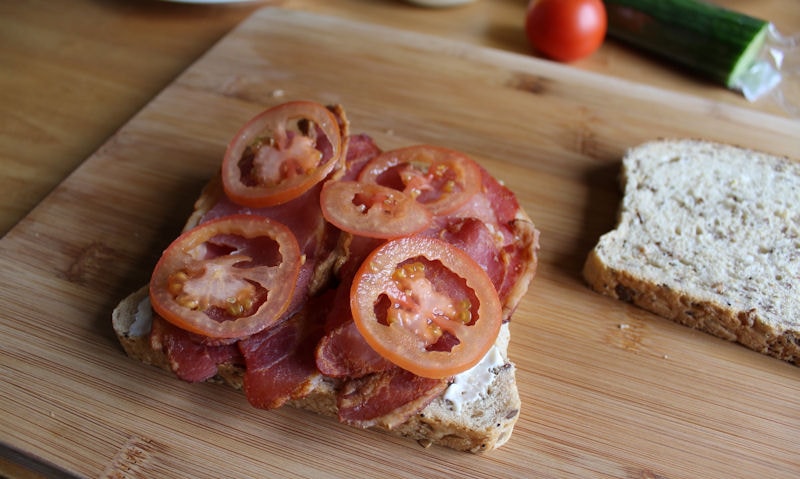 Cut four slices of tomato which should be a good balance between the bread and rest of the ingredients.
Step 5: Lettuce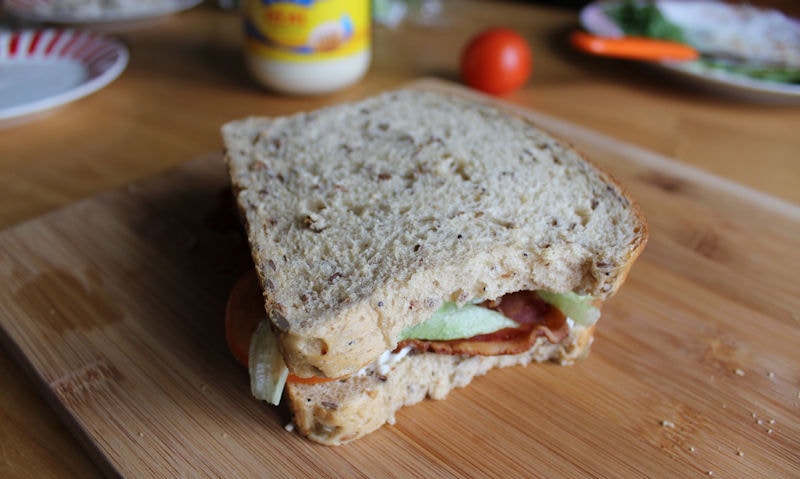 Cut off one Iceberg lettuce leaf and cut or tear into smaller pieces to fit in the sandwich.
Step 6: All Done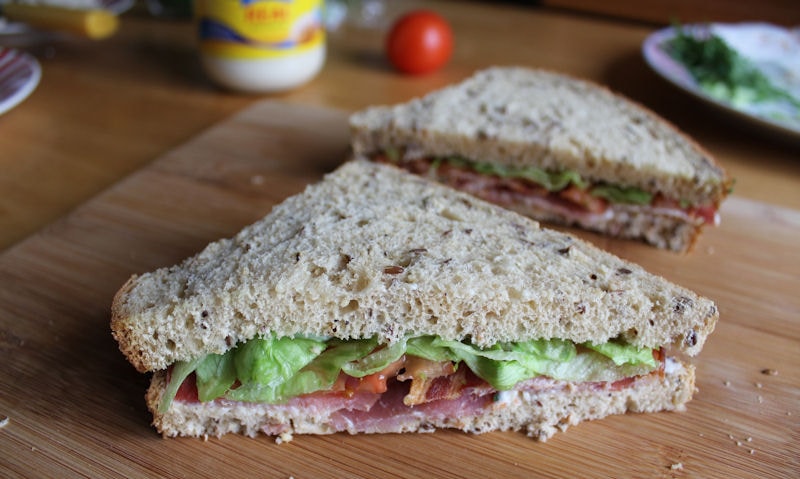 Simply close up the sandwich using the top slice of bread, cut in a triangle and serve - but best served chilled.
Share this article: