Cheese & Salad Cress Sandwich Pictures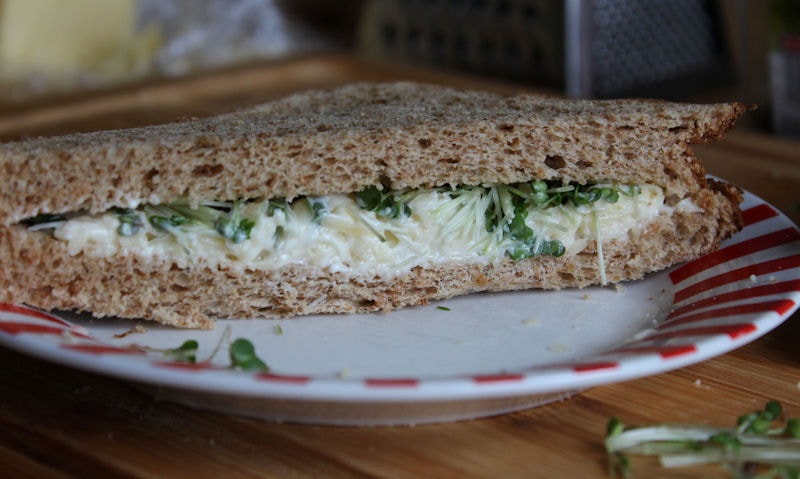 Cheese & Salad Cress Sandwich Pictures
If this cheese and cress sandwich wasn't so easy to make already, we've now added photo's for you to follow in a step by step guide.
As illustrated below, you will first make the cheese and mayo spread, then move on to make the sandwich before finally adding the salad cress.
Step 1: Make the cheese mayo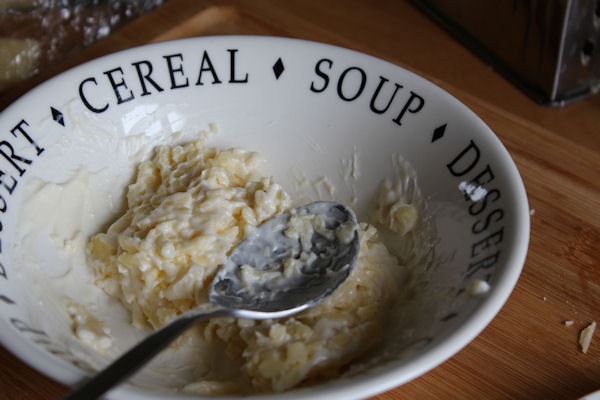 So to begin, grate 60g of mature Cheddar into a mixing bowl or cereal dish using the widest holes on your grater. Then add two tablespoons of Hellmann's mayonnaise and mix thoroughly.
Step 2: Bread at the ready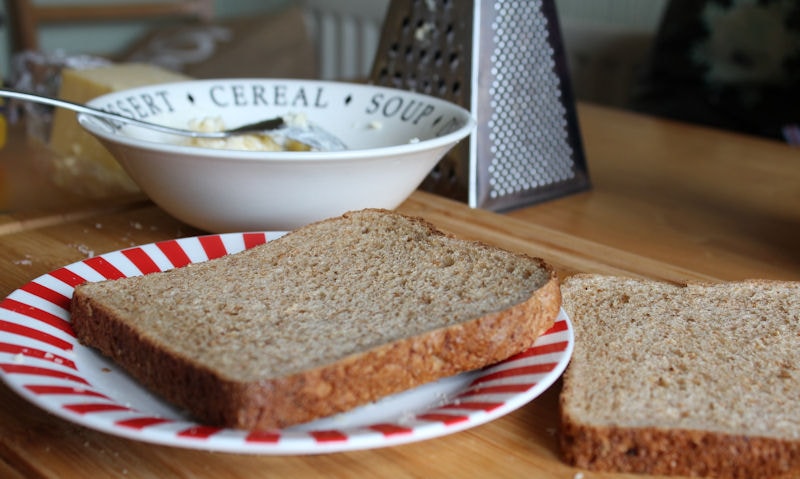 We've used Hovis wholemeal thick bread slices, but you can use your favorite brown bread instead.
Step 3: Spread on mixture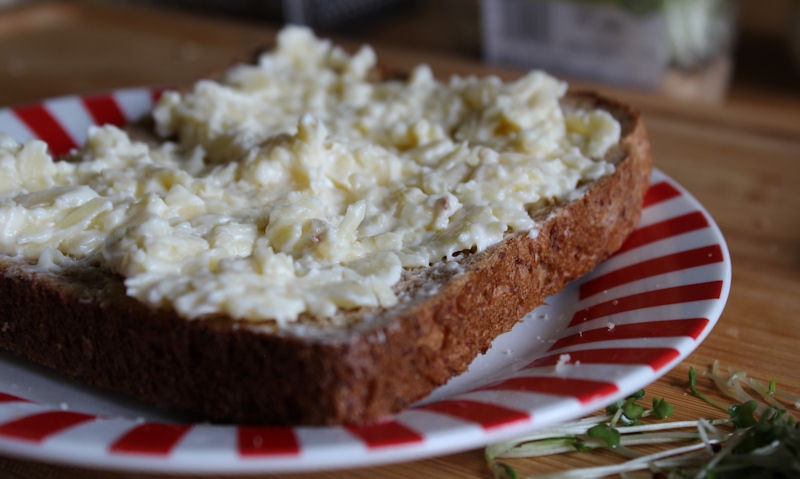 Now using all your of mixture, spread on all your grated Cheddar and mayonnaise spread, reaching out to all the corners and edges.
Step 4: Use a bunch of salad cress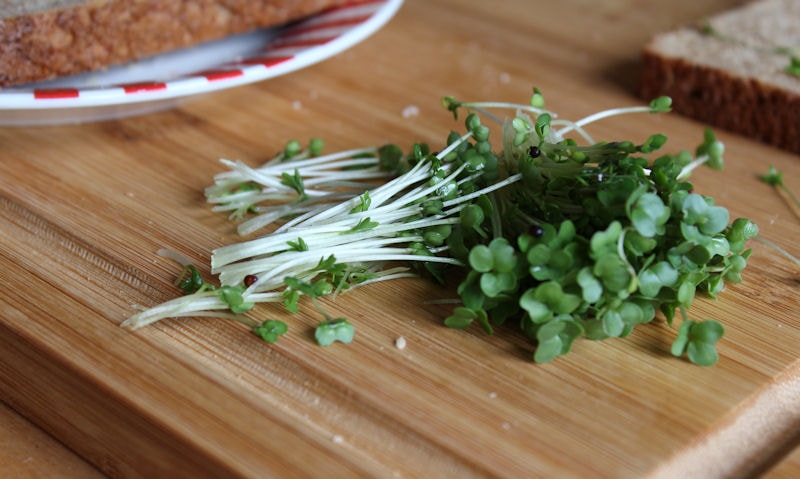 Take one quarter of your pot of salad cress and cut deep down on the stems using a pair of scissors - this part is the most crunchy and tastiest.
Step 5: Top sandwich with cress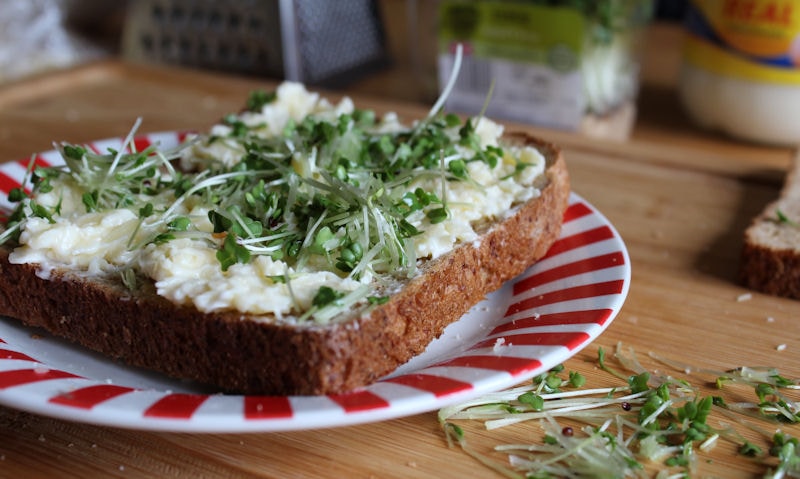 Take all your freshly cut salad cress and spread evenly over the cheese and mayonnaise mixture. If you like chop the cress stems more finely so they don't get stuck in your teeth.
Step 6: Close and finish sandwich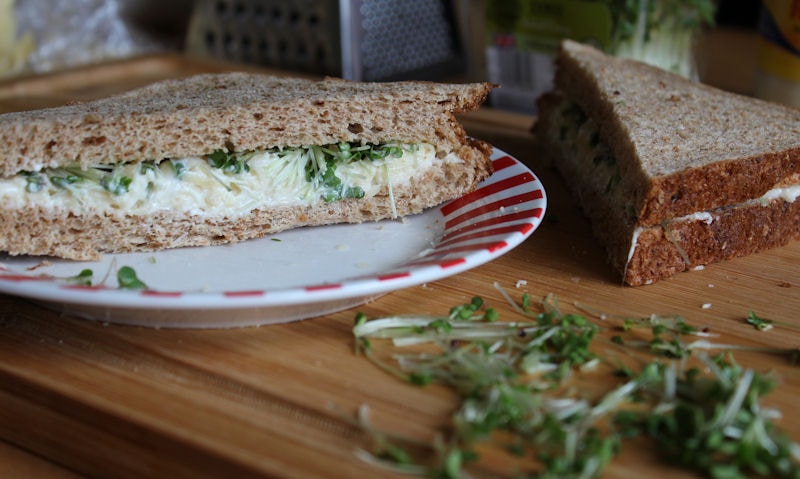 And that's it, close up your sandwich and serve, but it will taste better if you place it in the fridge to chill for an hour first.
Share this article: