Cheese Mayonnaise Sandwich Recipe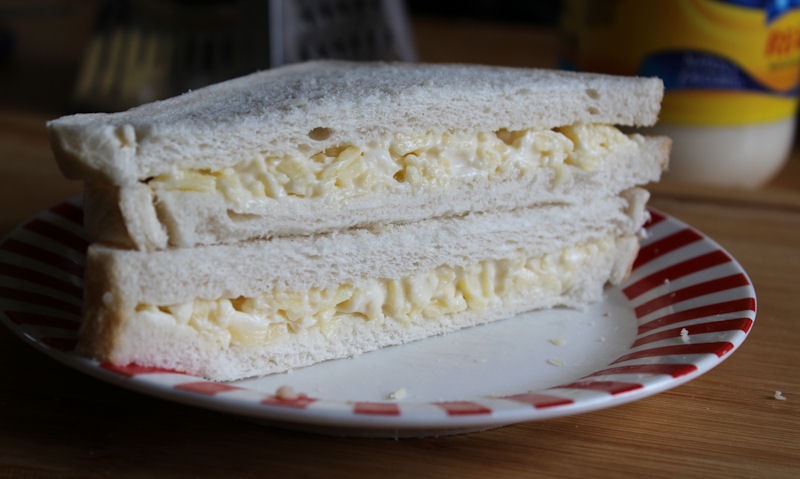 Cheese Mayonnaise Sandwich Recipe
This easy to make cheese mayonnaise sandwich couldn't be more plain and simple, but is sure has enough flavor to satisfy your taste buds.
You only need two main ingredients with the mature Cheddar cheese and mayonnaise.
Before you begin the sandwich you have to create a cheese mayonnaise mixture which will spread nicely over the wholemeal bread.
The mature Cheddar cheese will add a little kick to your sandwich so its not to bland. Just make it yourself and you'll see.
INGREDIENTS
2 slices thick cut wholemeal bread
50g mature Cheddar cheese
2 tablespoons mayonnaise
INSTRUCTIONS
1
Before you begin assembling your sandwich you need to make the cheese mayonnaise mixture. Start by grating 50 grams of mature Cheddar cheese into a small mixing bowl. Use the largest size grating hole on your standard kitchen grater
2
Throw in two tablespoons of real mayonnaise in to the bowl and mix the mayonnaise and cheese together thoroughly until all grated cheese in covered in mayo. Leave the bowl to one side
3
Now, start assembling your sandwich by laying one slice of wholemeal bread on your work surface
4
Spread all your cheese and mayo mixture on the slice of bread covering all corners and edges
5
Finally, add the top slice of wholemeal bread covering the mixture and your sandwich is ready to eat
6
I prefer to allow the sandwich to chill in the fridge for 30 minutes or so it provide enough time for the mixture to slightly marinade and bring the sandwich and ingredients down to the same temperature... it makes all the difference
TIPS & ADVICE
Turn your cheese mayonnaise in to a quick cheese, onion and mayonnaise sandwich by adding 10 grams of finely chopped raw scallion in the cheese and mayo mixture.
SERVING SUGGESTIONS
Serve the cheese mayo sandwich as a quick snack for yourself or the kids. The sandwich will also be ideal for taking away with you on a picnic.
SHARE THIS RECIPE: