Chicken Cheese Panini Pictures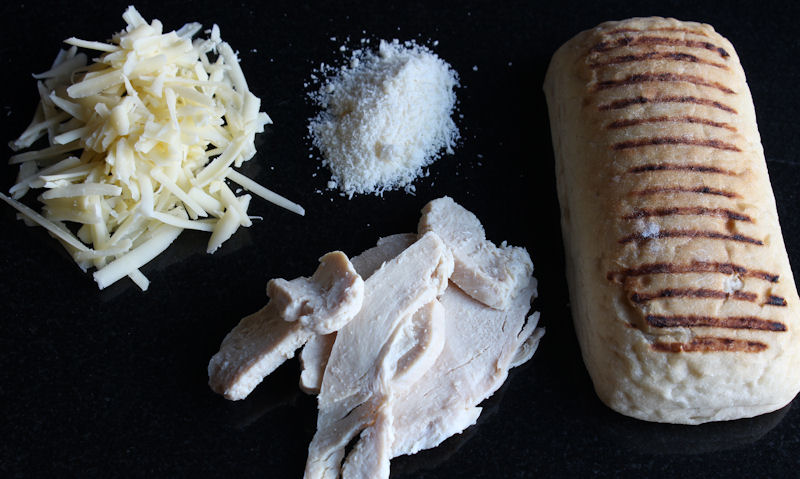 Chicken Cheese Panini Pictures
Follow a step by step guide using photo's on how to prepare and cook this chicken cheese panini - ingredients includes roast chicken, Cheddar and Parmesan in a plain panini.
By using these simple steps you'll only need to cut open a plain panini, fill it with chicken, Cheddar and Parmesan before closing it up and bunging it in the oven for 18 minutes.
This should be adequate time for the chicken to cook thoroughly all the way through and the cheese to melt.
Step 1: Cut open panini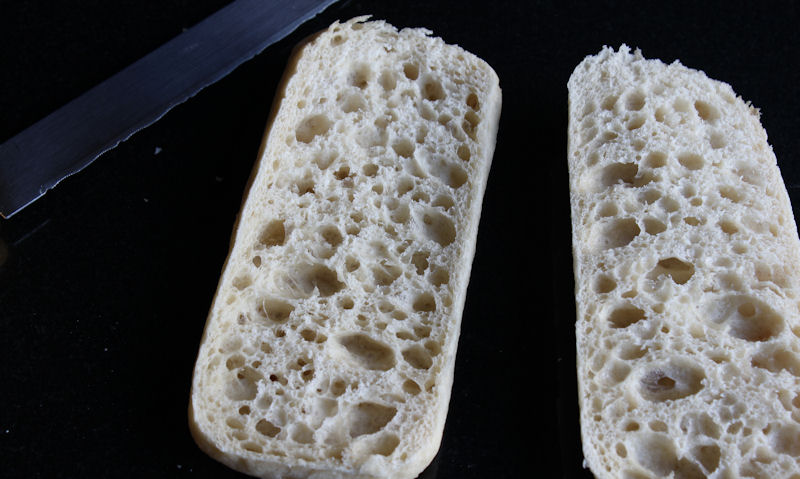 Your first step would be to cut up a single panini cross-ways so you have the top side and bottom.
You'll pile your filling over the bottom piece and close it up with the top when you're finished piling on the chicken and cheese.
Step 2: Sprinkle on grated Parmesan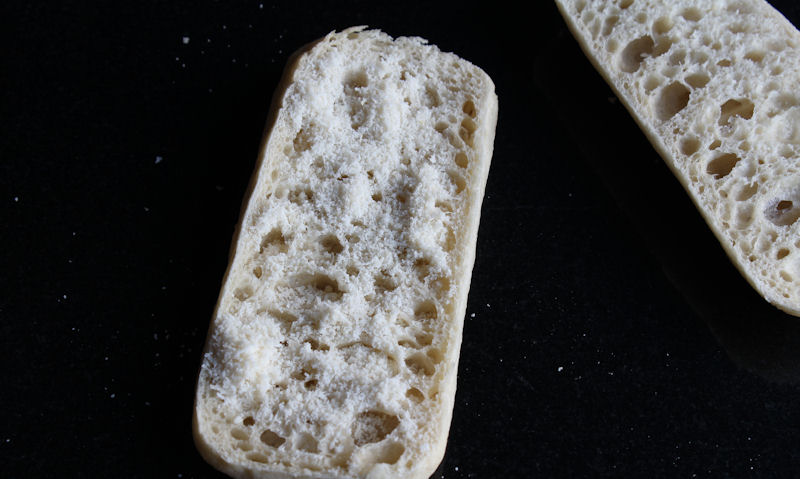 Take 2 tablespoons of grated Parmesan cheese and sprinkle it directly onto the bottom panini piece.
It will fall into the holes that form on the panini but this will only help the bread become more cheesy and moist.
Step 3: Roast chicken pieces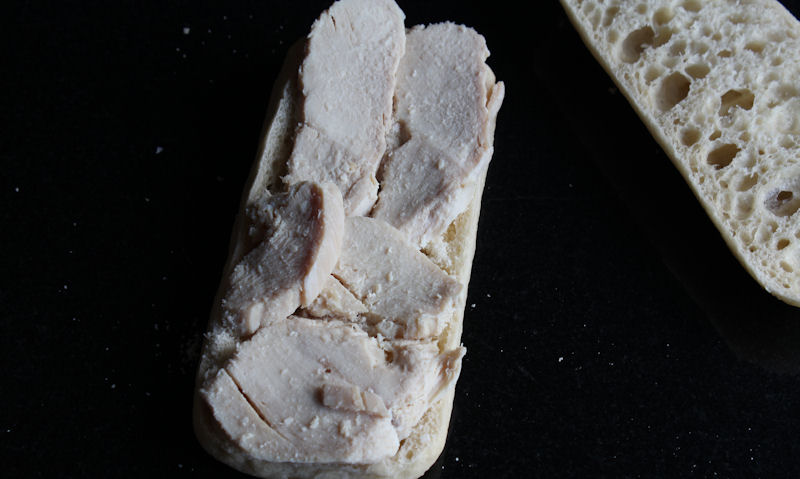 Directly on top of the Parmesan, add 65g of Ready to Eat Roast Chicken Breast pieces. We've measured this from a 130g pack so it should be half a pack for you.
But if you're unsure just add enough chicken to cover the bottom panini slice.
Step 4: Pile on grated Cheddar
Grate 90g of counter mature Cheddar cheese and pile over the chicken. This measures to about 3 thick and long slices of Cheddar, or enough to cover the panini.
I've used the big holes on the cheese grater as the smaller holes get a bit mushy.
Step 5: Cover and transfer to oven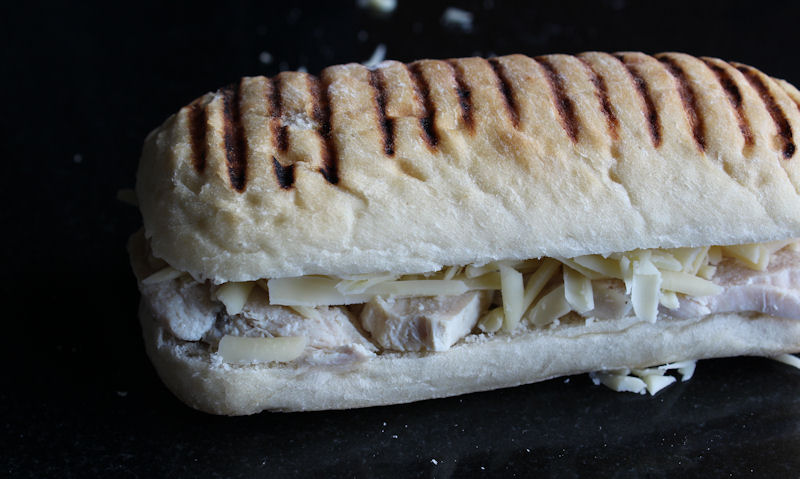 Finally close the panini with your top slice and although it looks good to eat now, it taste way better cooked.
Simply wrap the panini with tin foil and move to a pre-heated oven - directly on the gill with no baking tray needed - and cook for 18 minutes at gas mark 5.
Step 6: its ready to eat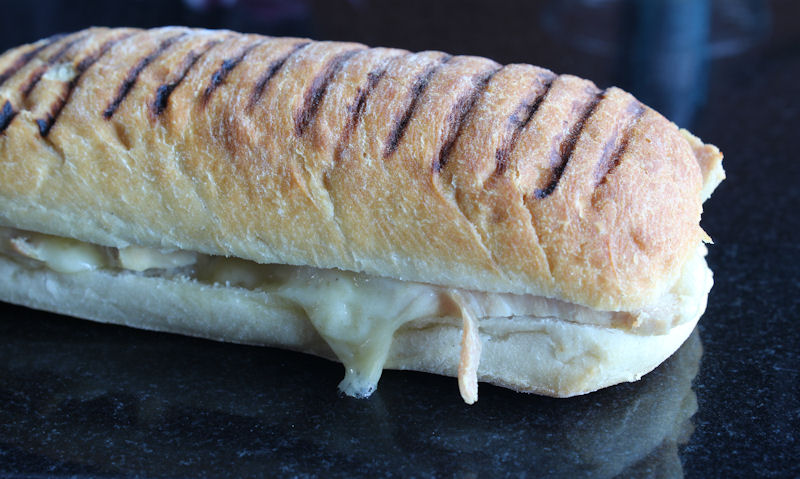 Remove the panini from the oven protecting your hands, place on a serving plate and remove foil. Cut in half and serve right away well its still hot.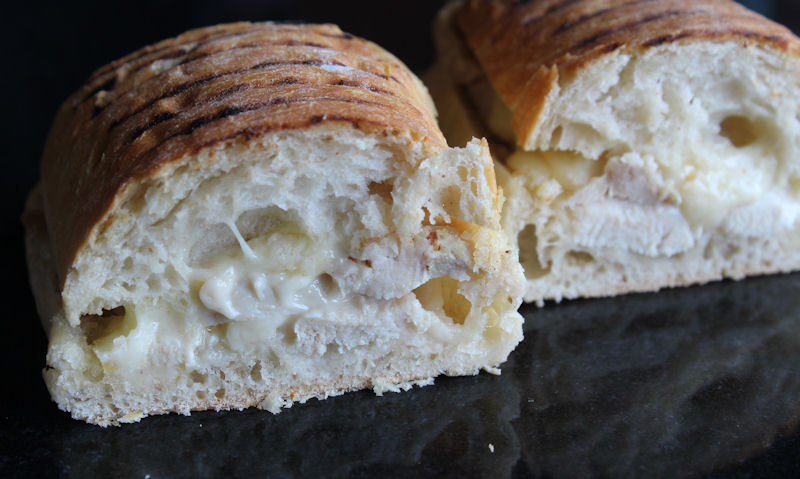 Cut in half you you can see the juicy chicken with the melted Cheddar and Parmesan - although the Parmesan is hard to spot at this time.
Share this article: