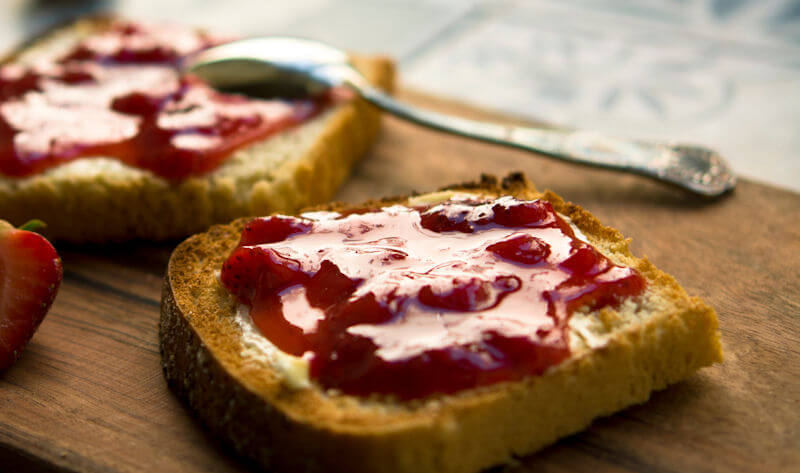 Jam Sandwich Recipe
This simple and easy to make jam sandwich is perfect for providing the kids a quick snack, taking it away with you on a picnic or add it to the kids school lunch box.
Use a generous amount of raspberry or strawberry jam to create a sweet treat.
The jam sandwich should include real raspberry or strawberry bits and be lumpy. Use the jam in a white bread to make the most of the flavor as it doesn't work quit well in brown bread.
INGREDIENTS
2 slices of thick cut white bread
5 tablespoons of raspberry or strawberry jam
Butter or margarine (optional)
INSTRUCTIONS
1
Simply lay out a slice of bread and spread a large amount of jam on your white bread
2
Close the sandwich with the top slice of bread and ideally cut it into four-quarters for the kids little hands
TIPS & ADVICE
If you decide to use butter you must absolutely use two separate knives. Use one for the butter and one knife for the jam to prevent mixing the two in the jar and ruining the jam for the next person.
SERVING SUGGESTIONS
Serve the jam sandwich as a light snack for the kids by cutting off the crust. Would ideally make a good sandwich for a kids party or picnic.
SHARE THIS RECIPE: