Tesco 3 Cheese and Ham Toastie Review
This ready to eat, cooked toastie bloomer consists of a cheese topped white bloomer bread, filled with smoked ham formed from selected cut of pork leg, cheese sauce, Mozzarella cheese, mature Cheddar cheese and mature colored Cheddar cheese.
The price of this toastie is £2.00. Actually, this is not a bad store-bought toastie, but its just the way it presented that is the problem.
Freshly cooked then placed into a bag to keep it hot actually retains the heat and creates steam, so in turn makes the toastie quite soft and tough at the same time.
But to make the most of this Tesco toastie is to take it home and reheat for about 15 minutes at GAS MARK 5 wrapped in foil to prevent it burning.
But it method doesn't' completely bring it back to life because those crusts are incredibly crispy and tougher to eat.
Overall, bring it home to reheat in the oven as you'll make the most of it. The cheese it still tasty but the texture is a disaster - out of the bag or reheated.
My personal pictures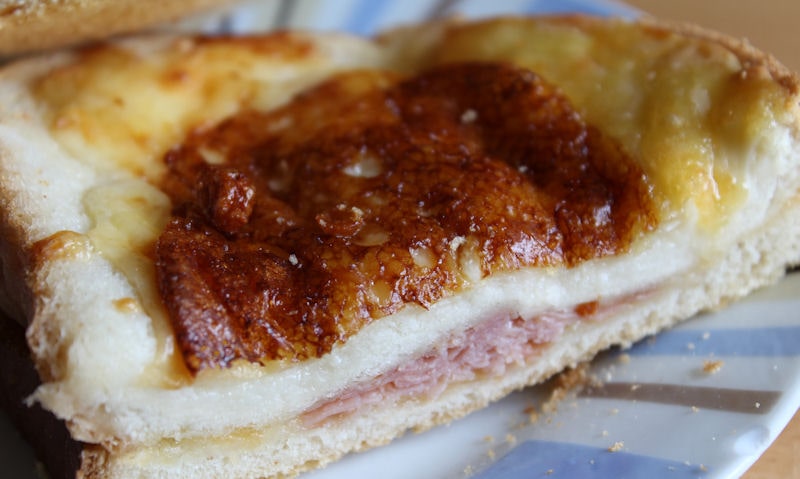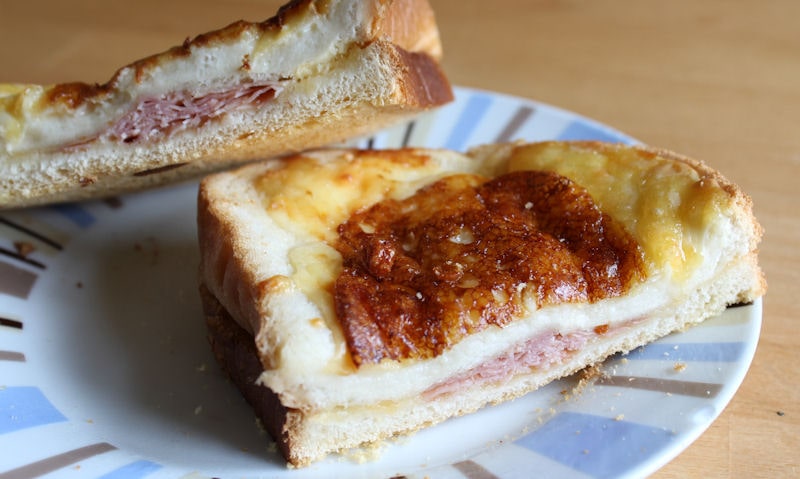 Share this article: