Tesco Cheese & Onion Sandwich Review
One of the nation's favorite sandwiches made with seasoned mayonnaise, mild Cheddar cheese, red Leicester cheese and chopped onion in an oatmeal brown bread.
The staple in Tesco's sandwich range - or all supermarkets for that matter - this Tesco cheese and onion sandwich is simply made with grated Cheddar and red leicester cheese - for color - mixed in with mayonnaise to create a cheese like spread.
And this spread is also used in their sandwich filler, with the blend tasting exactly the same as this sandwich.
So in some ways, if you buy the sandwich filler and a good bread separately you could save.
However, this is a sandwich with a strong, sharpe taste and well eaten in small quantities, its not a bad choice.
But eat this one regularly and you could find your self going off it. This is no thanks to the strong cheese and onion blend - and may not play well with your palate.
One way to perhaps solve this is a thicker bread to help absorb the sharpness, but I don't thick less cheese, more mayo will improve the blend either.
Overall, its not a bad sandwich to try now and again, but having it to often may resort in you going off it and trying something new.
Nutrition (Each Pack):
Energy: 2109kJ, Calories: 505, Fat: 28.4g, Saturates: 9.3g, Carbohydrate: 42.1g, Sugar: 3.5g, Fibre: 5.7g, Protein: 17.6g, Salt: 1.7g
Ingredients:
Brown Bread with Oatmeal, Mayonnaise, Cheddar Cheese (
Milk
) (12%), Red Leicester Cheese (color: Annatto) (
Milk
) (12%), Onion (8%), Brown Bread with Oatmeal contains: Wheat Flour, Water,
Oatmeal
,
Wheat
Bran, Oats, Wheat Gluten, Yeast, Salt, Spirit Vinegar, Emulsifiers (Mono- and Di-Glycerides of Fatty Acids, Mono- and Di-Acetyltartaric Esters of Mono- and Di-Glycerides of Fatty Acids),
Wheat
Protein, Palm Oil, Rapeseed Oil, Muscovado Sugar, Malted
Barley
Flour, Flour Treatment Agent (Ascorbic Acid), Mayonnaise contains: Water, Rapeseed Oil, Cornflour, Spirit Vinegar, Pasteurised
Egg
Yolk, Sugar, Salt, Wheat Flour contains: Wheat Flour, Calcium Carbonate, Iron, Niacin, Thiamin
My personal pictures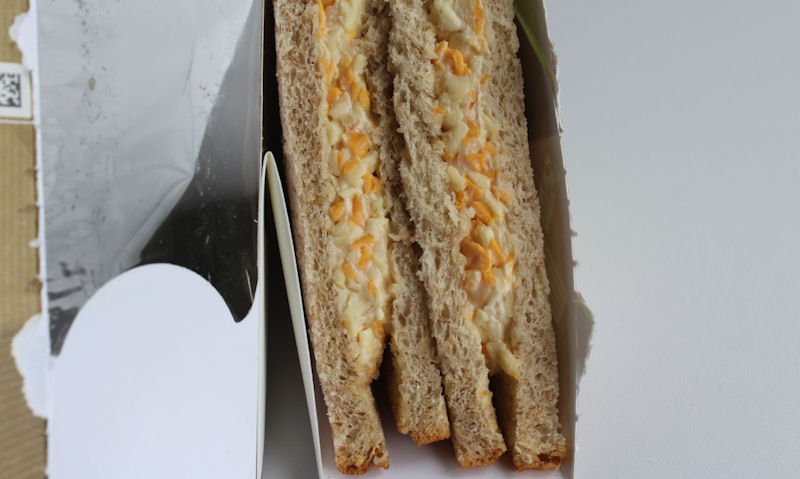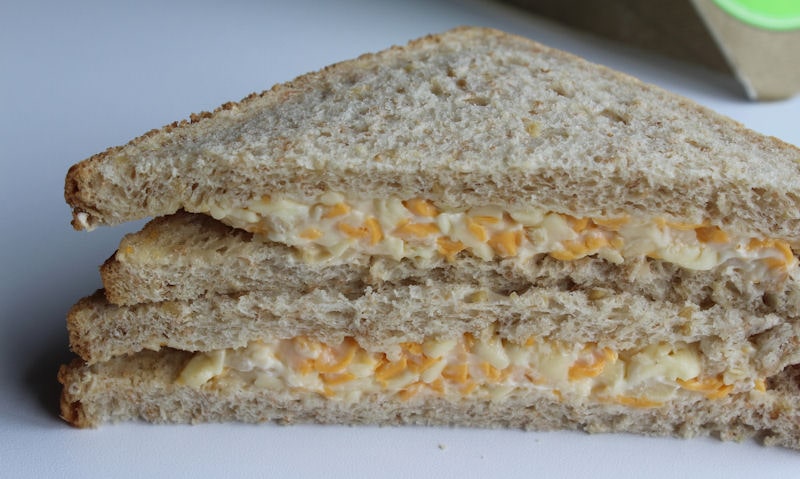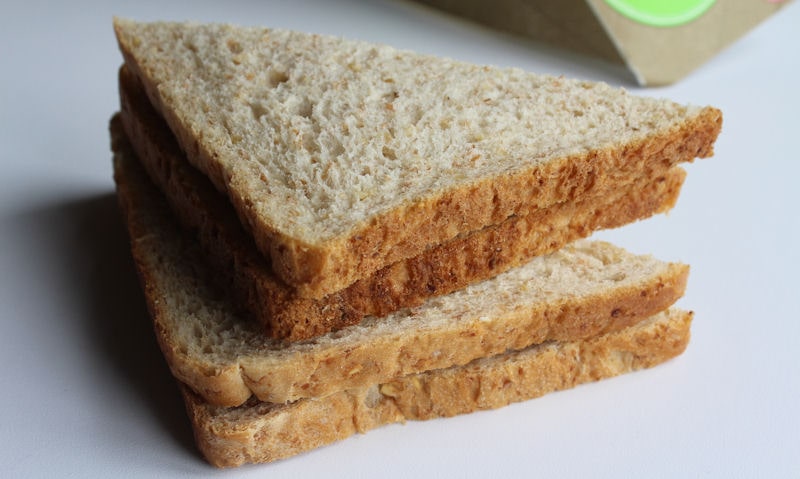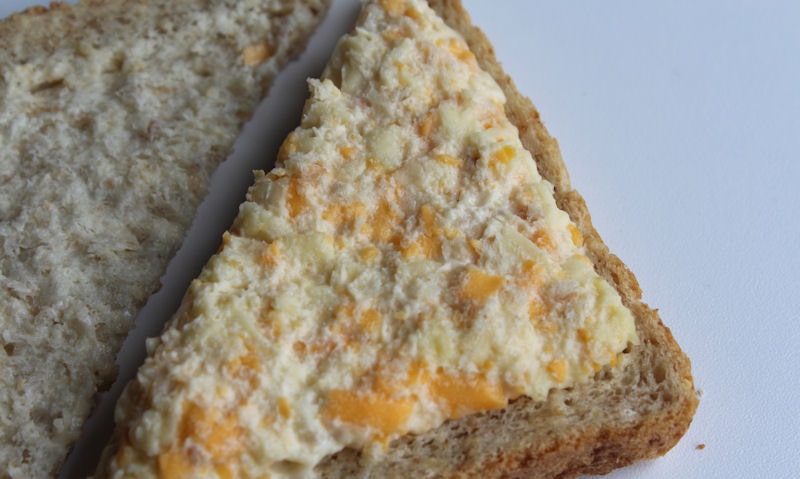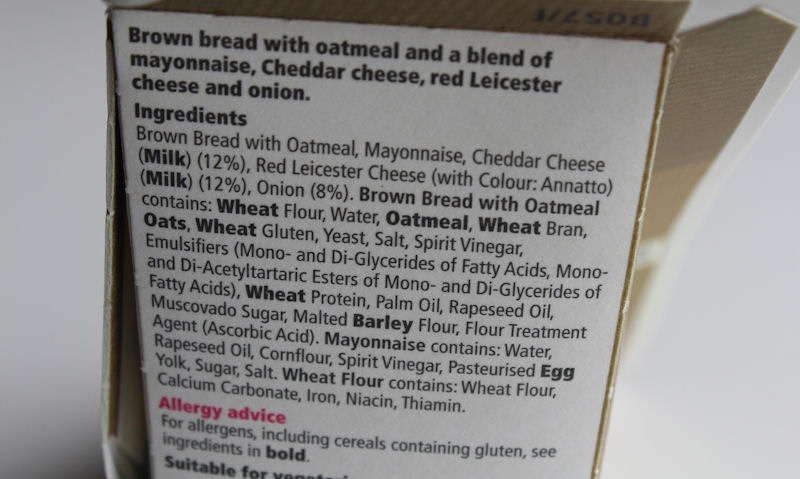 Share this article: