Tesco Chicken, Avocado & Bacon Sandwich
Review of Tesco Chicken, Avocado and Bacon sandwich, consisting of roast chicken and sliced avocado with sweetcure bacon, lemon and black pepper mayo in a malted bread.
If the avocado is suppose to make an impact in this sandwich, then it certainly has. Until I tried this sandwich, I never had given avocado ago before, in any shape or form.
My first thought was it is nothing special, neither in the sandwich or how it could taste better on its own. If it wasn't for the peppered mayo it would of been quite bland.
The avocado doesn't provide a crunchy bite - more like a soft apple - and has a mild, mellow flavor coming through. But a combination of all the filling does make for a better sandwich.
Overall, I wouldn't be rushing out to try this sandwich again, but the taste would appeal to most sandwich eaters.
Nutrition (Each Pack):
Energy: 1520kJ, Calories: 362, Fat: 12.3g, Saturates: 2.4g, Carbohydrate: 39.1g, Sugar: 4.2g, Fibre: 3.5g, Protein: 22.0g, Salt: 6.0g
Ingredients:
Wheat Flour (Wheat Flour, Calcium Carbonate, Iron, Niacin, Thiamin), Chicken Breast (25%), Water, Avocado (9%), Malted Wheat Flakes, Rapeseed Oil, Sweetcure Bacon (4%),
Wheat
Bran, Pasteurised
Egg
,
Wheat
Gluten, Spirit Vinegar, Cornflour, Yeast, Salt, Malted
Barley
Flour, Concentrated Lemon Juice, Emulsifiers (Mono- and Di-Acetyl Tartaric Acid Esters of Mono- and Di-Glycerides of Fatty Acids, Mono- and Di-Glycerides of Fatty Acids), Sugar, Malted
Wheat
Flour, Black Pepper, Flour Treatment Agent (Ascorbic Acid), Palm Oil, Sweetcure Bacon contains: Pork Belly, Sugar, Salt, Emulsifier (Sodium Triphosphate), Honey, Preservative (Sodium Nitrite)
My personal pictures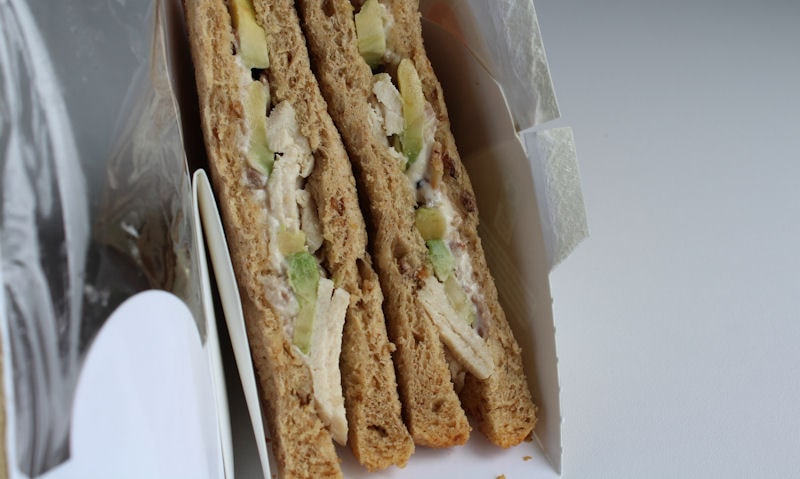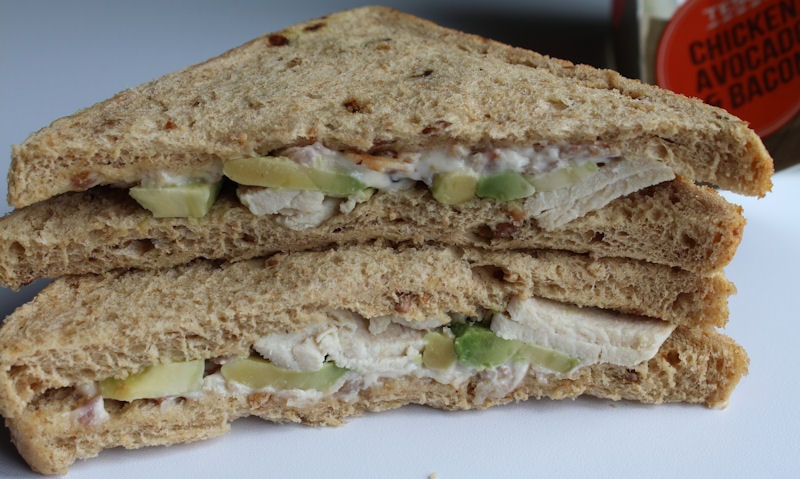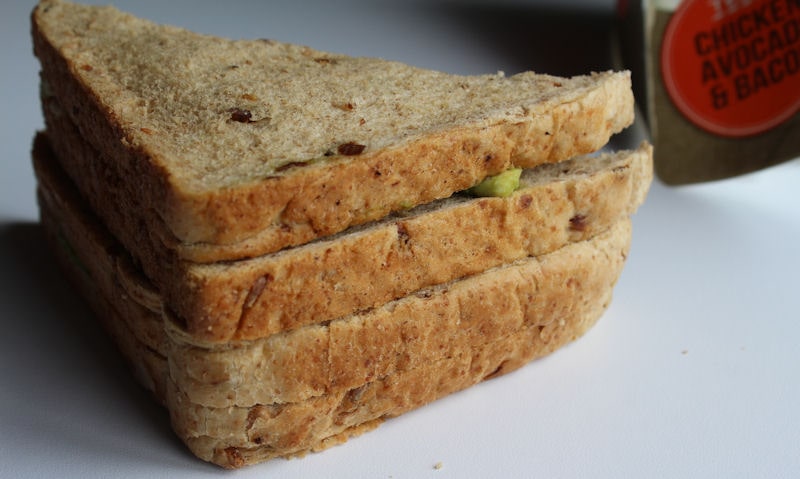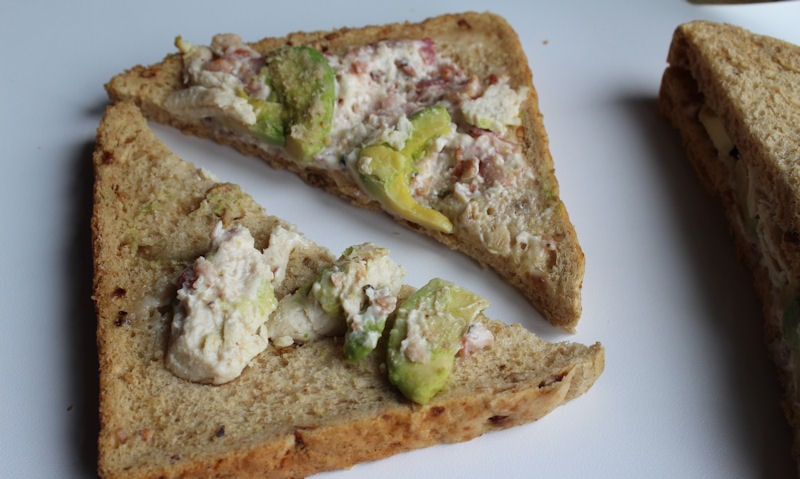 Share this article: