Tesco Egg & Bacon Sandwich Review
This Tesco egg and bacon sandwich consists of sweet cure bacon with a sliced hard boiled egg and dressed with a light spread of mayo in a medium cut malted brown bread.
Well combining two of the most common fillers, rarely are these ingredients presented in this way. its either just bacon or an egg mayo sandwich - but never together.
And well it seems quite a basic sandwich, it is an enjoyable one. Not to filling with little ingredients, but it does have some bulk and very flavorful.
Serving sliced hard boiled egg this way does provide a new perspective and a new taste from egg mayonnaise, well the sweetness comes through from the salty sweet cure bacon.
However, take a closer look at the images below, you'll notice there's next to nothing when it comes to ingredients in this sandwich.
And while its probably a way to cut corners, its is a good balance between too little and to much.
Overall, a tasty egg bacon sandwich needing more mayo and perhaps a little more sliced egg and an extra rasher of bacon - if only to get more value for your money at £2.20.
Nutrition (Each Pack):
Energy: 2072kJ, Calories: 494, Fat: 19.5g, Saturates: 5.3g, Carbohydrate: 46.0g, Sugar: 4.3g, Fibre: 3.9g, Protein: 31.5g, Salt: 2.4g
Ingredients:
Malted Brown Bread, Egg Mayonnaise, Hard Boiled Egg (20%), Sweet cure Bacon (14%), Malted Brown Bread contains: Wheat Flour, Water, Malted Wheat Flakes, Wheat Bran, Wheat Gluten, Yeast, Salt, Malted Barley Flour, Spirit Vinegar, Emulsifiers (Mono- and Di-Glycerides of Fatty Acids, Mono- and Di-Acetyl Tartaric Acid Esters of Mono- and Di-Glycerides of Fatty Acids), Rapeseed Oil, Malted Wheat Flour, Flour Treatment Agent (Ascorbic Acid), Palm Oil, Egg Mayonnaise contains: Hard Boiled Egg, Water, Rapeseed Oil, Cornflour, Spirit Vinegar, Pasteurised Egg Yolk, Sugar, Pepper, Salt, Sweetcure Bacon contains: Pork Belly, Sugar, Salt, Emulsifier (Sodium Triphosphate), Honey, Preservative (Sodium Nitrite), Wheat Flour contains: Wheat Flour, Calcium Carbonate, Iron, Niacin, Thiamin
My personal pictures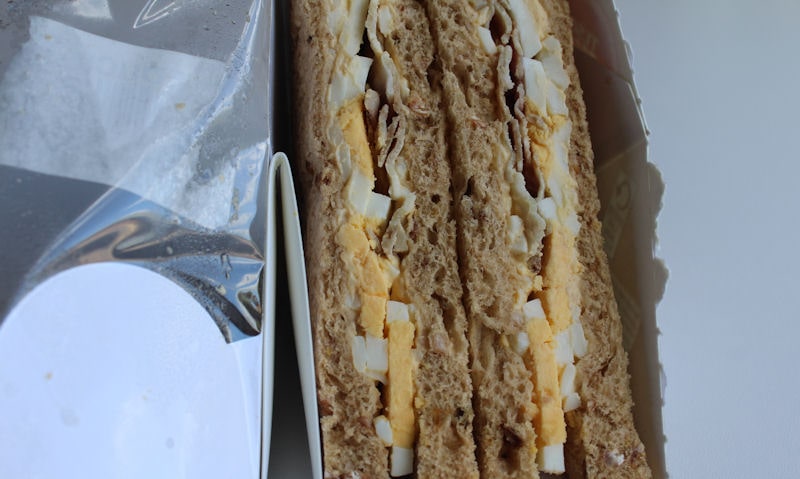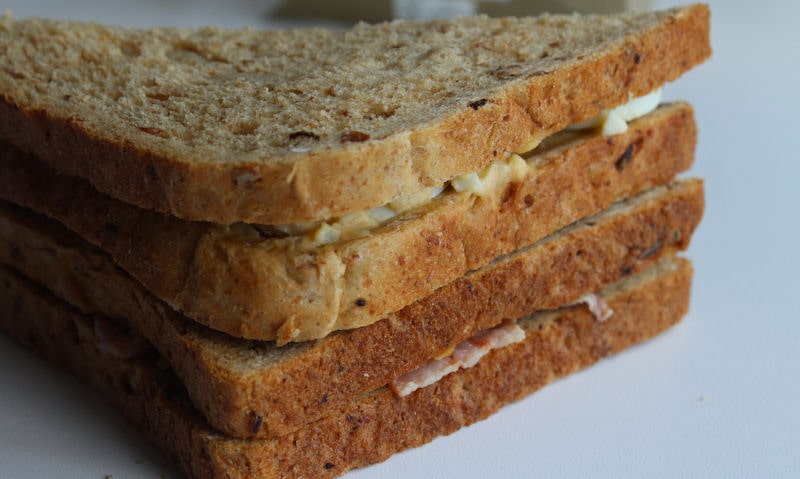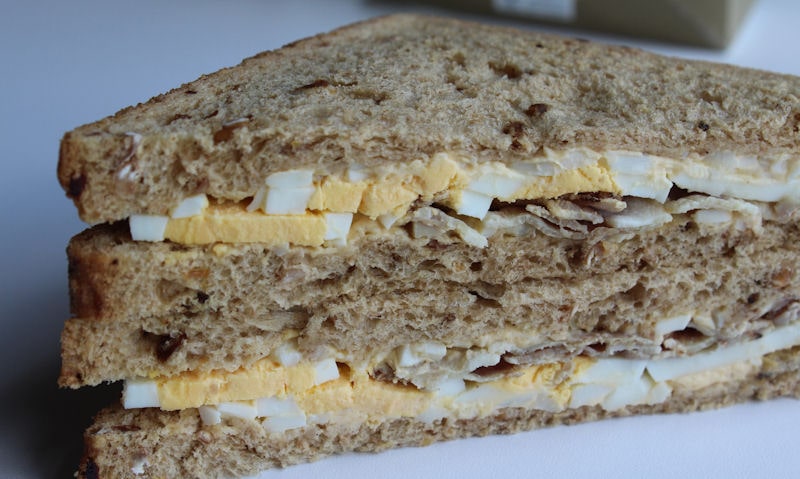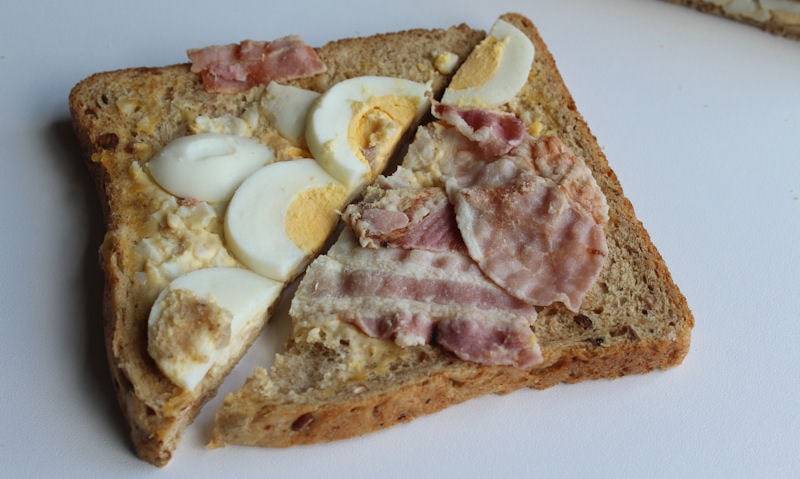 Share this article: