Tesco Ham, Cheese & Coleslaw Wrap Review
Wheat flour wrap, red Cheddar cheese (with color annatto) smoked formed ham with added water, lettuce, mayonnaise, soured cream, carrot, cabbage and red onion.
Actually, as simple as the ingredients sound, this is not a bad wrap at all.
While similar to the sandwich equivalent, its a very different tasting combination with the ham coming through ever so slightly and the lettuce providing a much needed crunch.
Well the coleslaw is made up of carrot, cabbage and onion, only a little mayonnaise is used, with grated red Cheddar and ham chunks making up the bulk of the ingredients without overdoing the mayo - so it has a nice balance.
And with the lettuce (romaine lettuce I thick) it does provide a nice crunch that would otherwise be lacking, this also combines well with the plain tortilla wrap.
Nutrition (Each Pack):
Energy: 1,764kJ, Calories: 422, Fat: 21.3g, Saturates: 8.0g, Carbohydrate: 42.6g, Sugar: 4.5g, Fibre: 3.3g, Protein: 13.2g, Salt: 1.1g
My personal pictures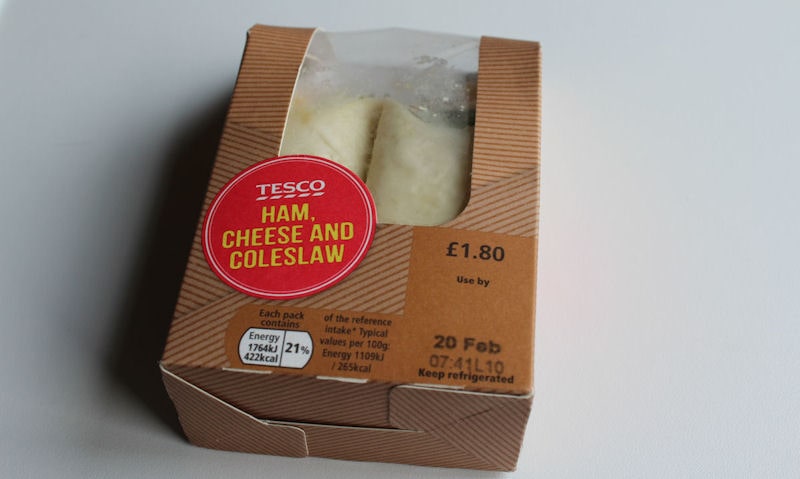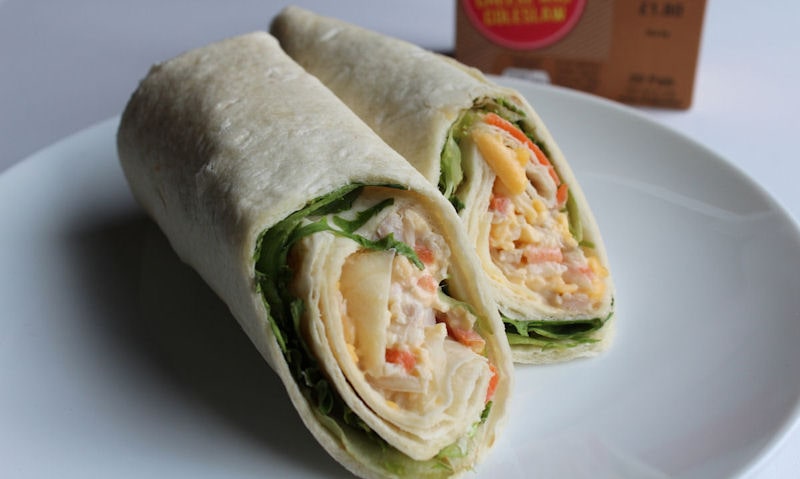 Share this article: