Tesco Just Ham (No Mayo) Sandwich Review
Just like the no-nonsense ham sandwich you would make at home - a few slices of reformed ham with a spread of butter and perhaps a little mayo or mustard.
Unfortunately, this all to simple sandwich doesn't even compare to the ones you'd make at home.
Largely because it contains very little ham and no mayonnaise. But in this case there was no butter at all, just plain ham and white bread.
The only thing you will be doing with this Tesco just ham sandwich when you get home is spreading your own butter or mayo, perhaps with a little mustard.
But if you're out and about you'll be gasping for a drink as the lack of sauce creates the ideal choking hazard.
Overall
The 'just' sandwich range from Tesco cost £1.00, its handy for a low cost snack but I recommend you take it home or back to work and add a little butter or mayo.
My personal pictures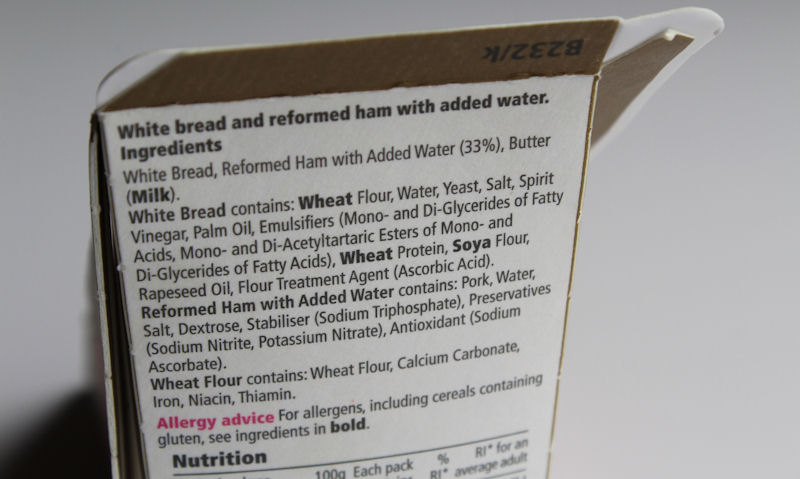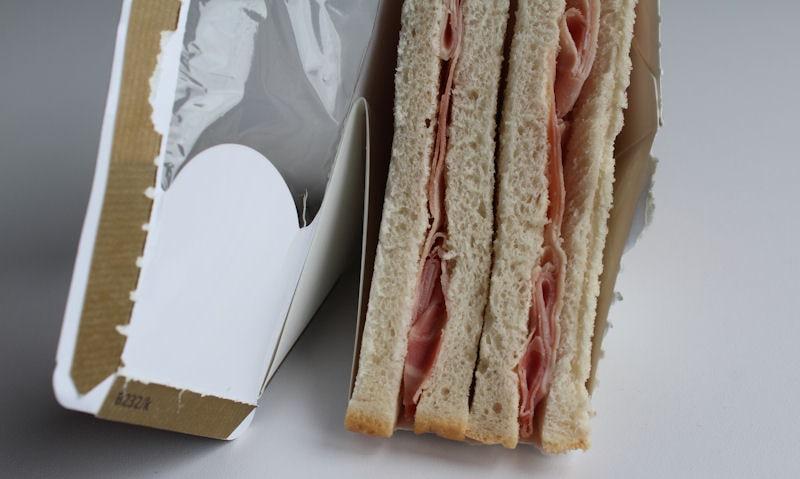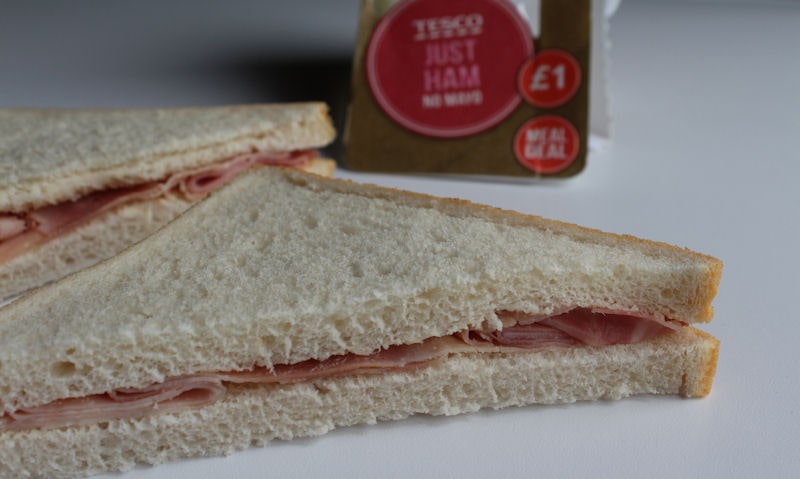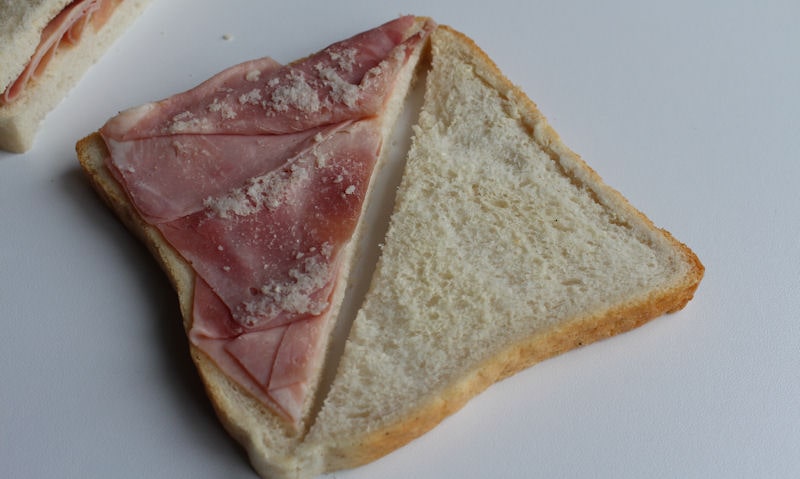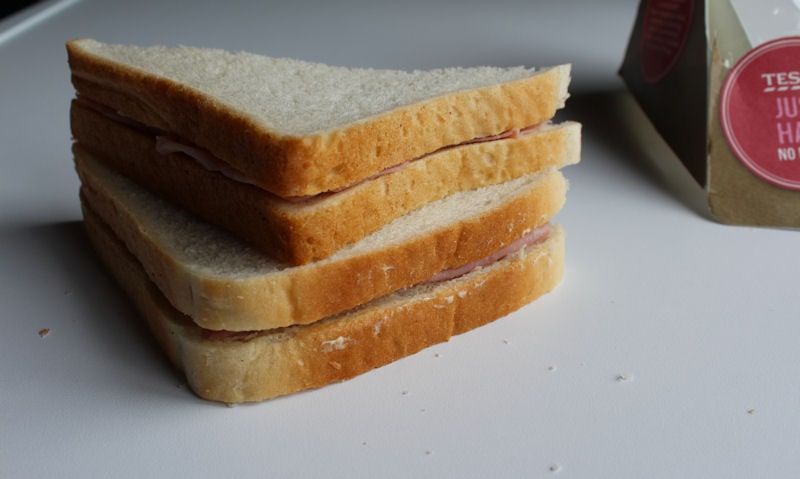 Share this article: