Tesco New York Inspired Salt Beef Review
Ready to eat beef silverside, cured, cooked and shredded filling. Blended with a sweet mustard dressing and garnished with sauerkraut and gherkins.
This is Tesco's take on a classic New York deli sandwich filling, but instead it comes with a disposable fork to eat right out of the pot.
To look at it you'd think its a sandwich filling, but still it works just as well eaten on its own.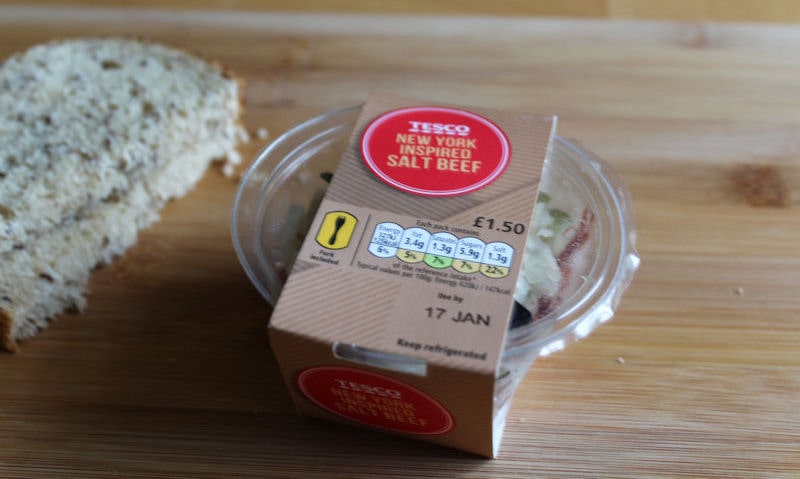 This is a good filling mind you, its hard to distinguish where the sweetness is coming from mind you, is it the sauerkraut or chopped gherkins, or perhaps the salted beef. But what ever it might by, its absolutely delicious and worth a try.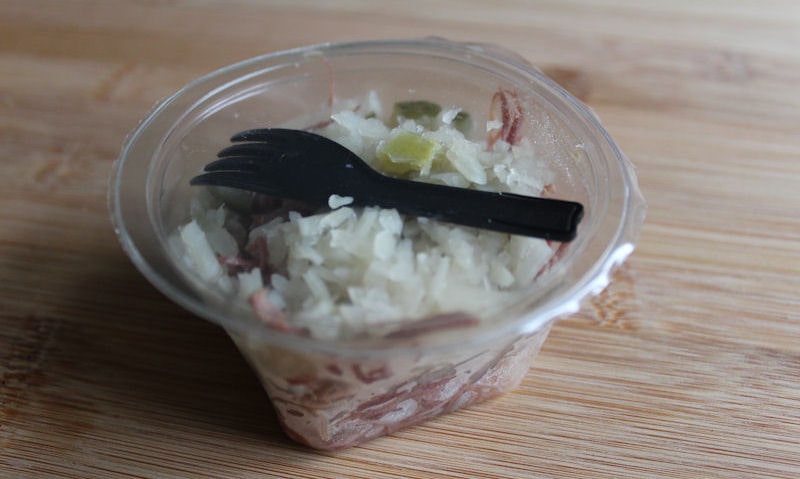 Don't eat this out of the pack mind you - even though it does taste good. I recommend you throw the whole pot into a thick slice wholemeal bread, layered with mature Cheddar cheese. The strong tasting Cheddar complements this filling beautifully and turns it into a lovely New York deli sandwich.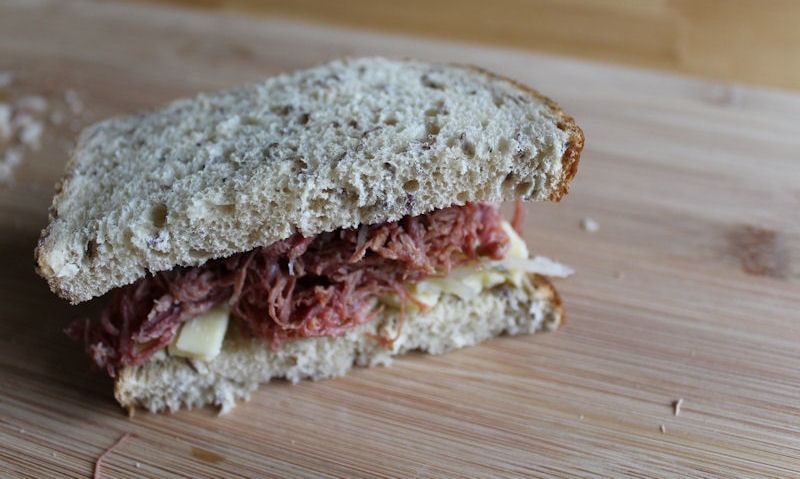 Share this article: