Tesco Ready to Eat Pulled Pork And Stuffing
This Tesco pulled pork and stuffing pack can be eaten cold or hot, and consists of seasoned pulled pork, sage and onion pork stuffing and apple sauce.
The Tesco pulled pork can be eating right out of the pack, cold or heated in the microwave.
But you'll need your own fork and a little assistance to remove the apple sauce from the sachet.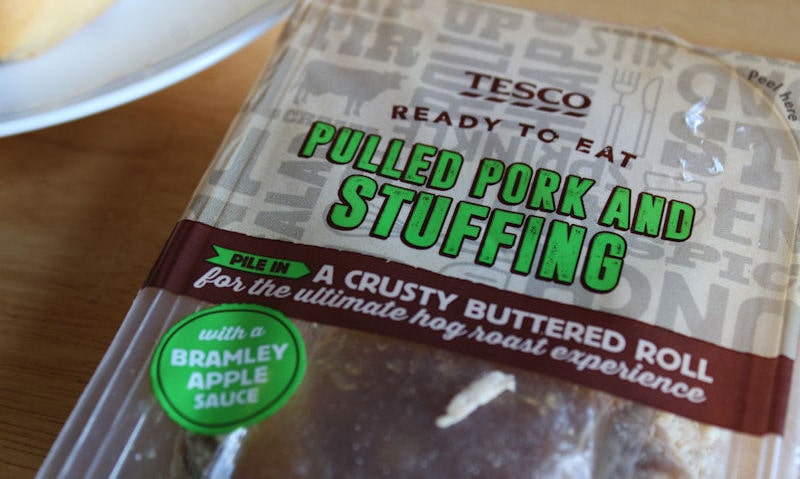 I can't comment on eating it cold - as it sounded vile - but the truth is, heated up in the microwave doesn't taste great.
Actually it tasted burnt, its hard to point the blame at the pulled pork or stuffing as either yield very little quality.
The saving grace really was the Brambley apple sauce, that combined it all quite nicely, so if it wasn't for a poor pork or stuffing, it had potential.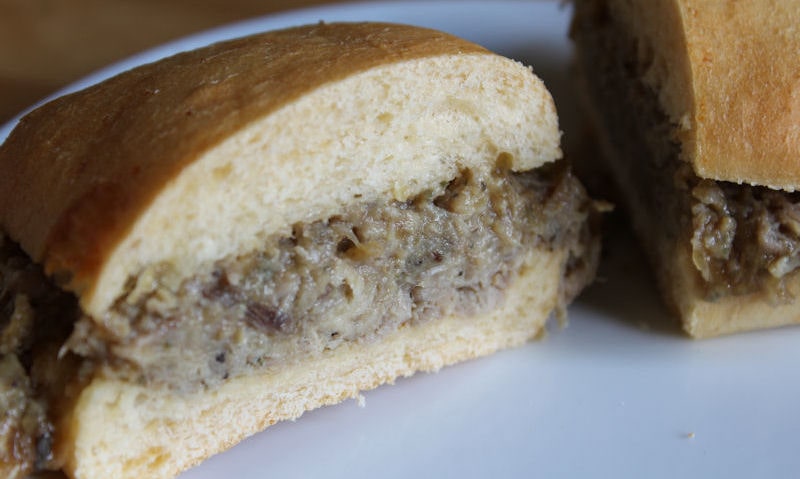 As recommended on the pack - Pile in a crusty buttered roll for the ultimate hog roast experience - just like I did, this is a big promise for such a poor product.
So eat it out of the pack cold or heat up it in the microwave first, and if you do try a pull pork sandwich.
Share this article: