Tesco Smoked Ham & Cheddar Sandwich Review
Tesco's own smoked ham and Cheddar sandwich consists of mild Cheddar cheese with reformed smoked ham, sitting on a spread of mayonnaise in a malted brown bread.
When you first open this sandwich it gives out quite a strong smell of ham, combined with an enhanced smell of freshness from the bread - but really its far from fresh.
Once picked out of its tight packaging, you'll certainly notice this ham sandwich has some weight to it with a full body right up to the edges.
But how does it taste? what you's expect from any Cheddar and ham sandwich combination, but this Tosco one does taste really good.
Its made from sliced mild Cheddar with reformed ham - you know that one with water pumped into it - but it still makes a good ham.
I wouldn't hesitate in buying this ham and cheese sandwich again when the time arises. It has a good filling that makes it value for money with no skimping on the ingredients.
This is also helped by a mild flavor malted brown bread that allows the filling to shine through.
Nutrition (Each Pack):
Energy: 1865kJ, Calories: 445, Fat: 20.4g, Saturates: 7.6g, Carbohydrate: 38.8g, Sugar: 3.1g, Fibre: 3.9g, Protein: 24.7g, Salt: 1.8g
Ingredients:
Malted Brown Bread, Smoked Formed Ham (23%), Cheddar Cheese (Milk) (17%), Mayonnaise, Malted Brown Bread contains: Wheat Flour, Water, Malted Wheat Flakes, Wheat Bran, Wheat Gluten, Yeast, Salt, Malted Barley Flour, Spirit Vinegar, Emulsifiers (Mono- and Di-Glycerides of Fatty Acids, Mono- and Di-Acetyltartaric Esters of Mono- and Di-Glycerides of Fatty Acids), Rapeseed Oil, Malted Wheat Flour, Flour Treatment Agent (Ascorbic Acid), Palm Oil, Smoked Formed Ham contains: Pork, Salt, Dextrose, Stabiliser (Sodium Triphosphate), Antioxidant (Sodium Ascorbate), Preservative (Sodium Nitrite), Mayonnaise contains: Water, Rapeseed Oil, Cornflour, Spirit Vinegar, Pasteurised Egg Yolk, Sugar, Salt, Wheat Flour contains: Wheat Flour, Calcium Carbonate, Iron, Niacin, Thiamin
My personal pictures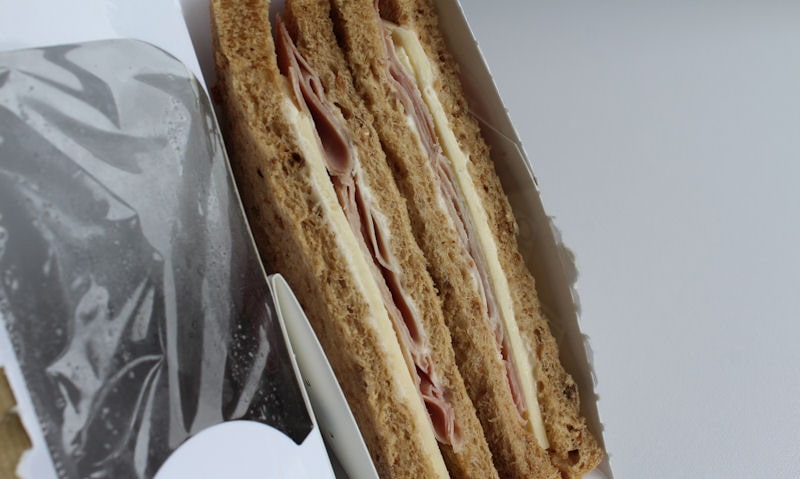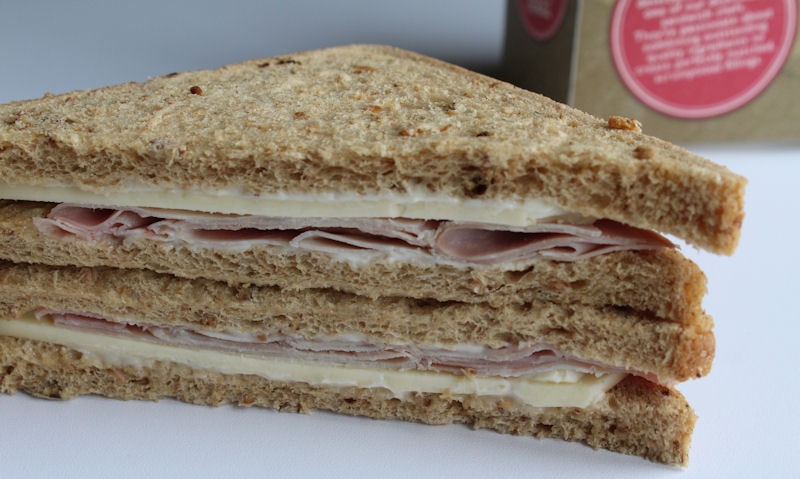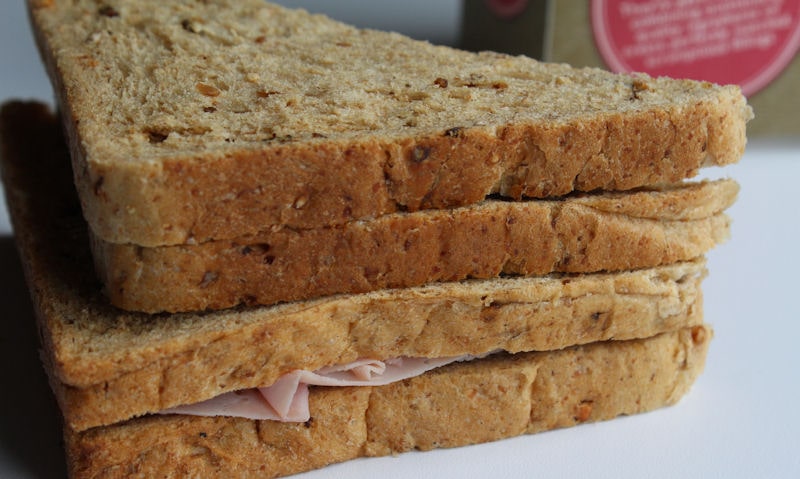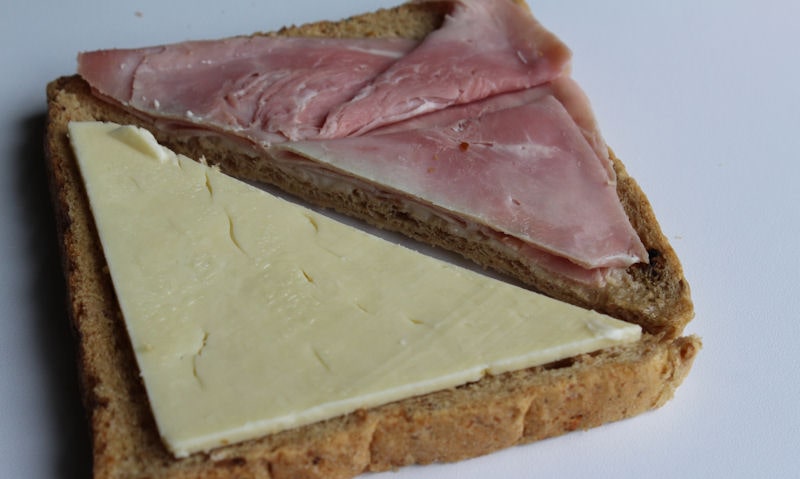 Share this article: