Tuna Mayonnaise Sandwich Recipe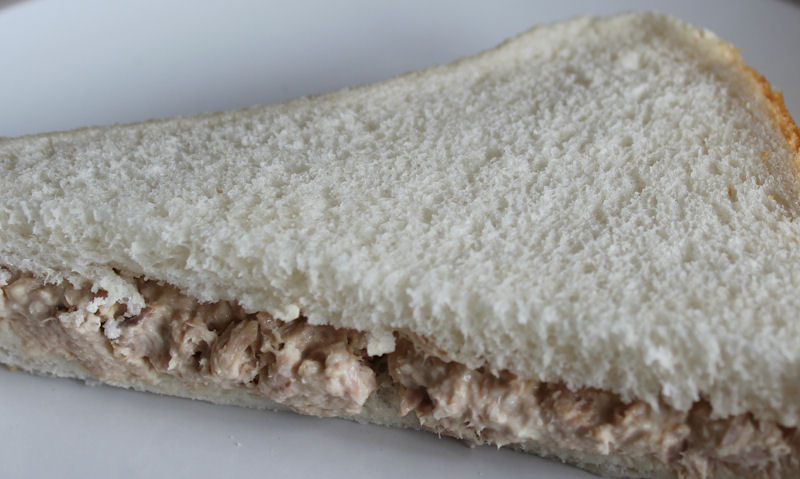 Tuna Mayonnaise Sandwich Recipe
Everyone's favorite seafood ingredient must be the tuna mayonnaise sandwich recipe. The sandwich is filled with chunky canned tuna mixed together in a real mayonnaise.
All it takes is one can of tuna, three tablespoons of mayonnaise and your sandwich for two is done.
If you're feeling really hungry you can add the tuna mayo in to one sandwich with a thick cut medium slice wholemeal bread and have it for lunch.
Learn how to make tuna mayonnaise in more detail from our How to Make section.
PREP:
10 MIN.
SERVINGS:
2
INGREDIENTS
4 slices medium cut wholemeal bread
200g canned tuna chunks in brine (drained)
2 tablespoons of Real mayonnaise
INSTRUCTIONS
1
Before you start making your sandwich you need to first make your tuna mayonnaise mixture. Start by thoroughly draining the whole can of tuna and add it to the mixing bowl. But be sure to brake down the large tuna chunks with the back of a fork, grinding it down against the bowl
2
Add two tablespoons of mayonnaise into the tuna and with a fork mix the tuna and mayonnaise together
3
When your tuna and mayonnaise is ready, half the mixture and add it to each slice of bread. Cover all the edges and corners thoroughly
4
Now simply close your tuna mayonnaise sandwich with the top slices of bread
5
Cover both sandwiches in saran wrap and add to the fridge allowing them to chill for 30 minutes
6
Remove tuna mayonnaise sandwiches out of fridge, cut in half diagonally and serve
TIPS & ADVICE
Be sure to grind or mash the tuna chunks so the mixture can be made spreadable and go farther across the sandwich.
SERVING SUGGESTIONS
Use the tuna mayonnaise as jacket or baked potato topping and serve as a meal.
SHARE THIS RECIPE: